Install the data.world LTI in your LMS
After navigating to the LMS course in which you want to install the data.world LTI, access the course settings menu.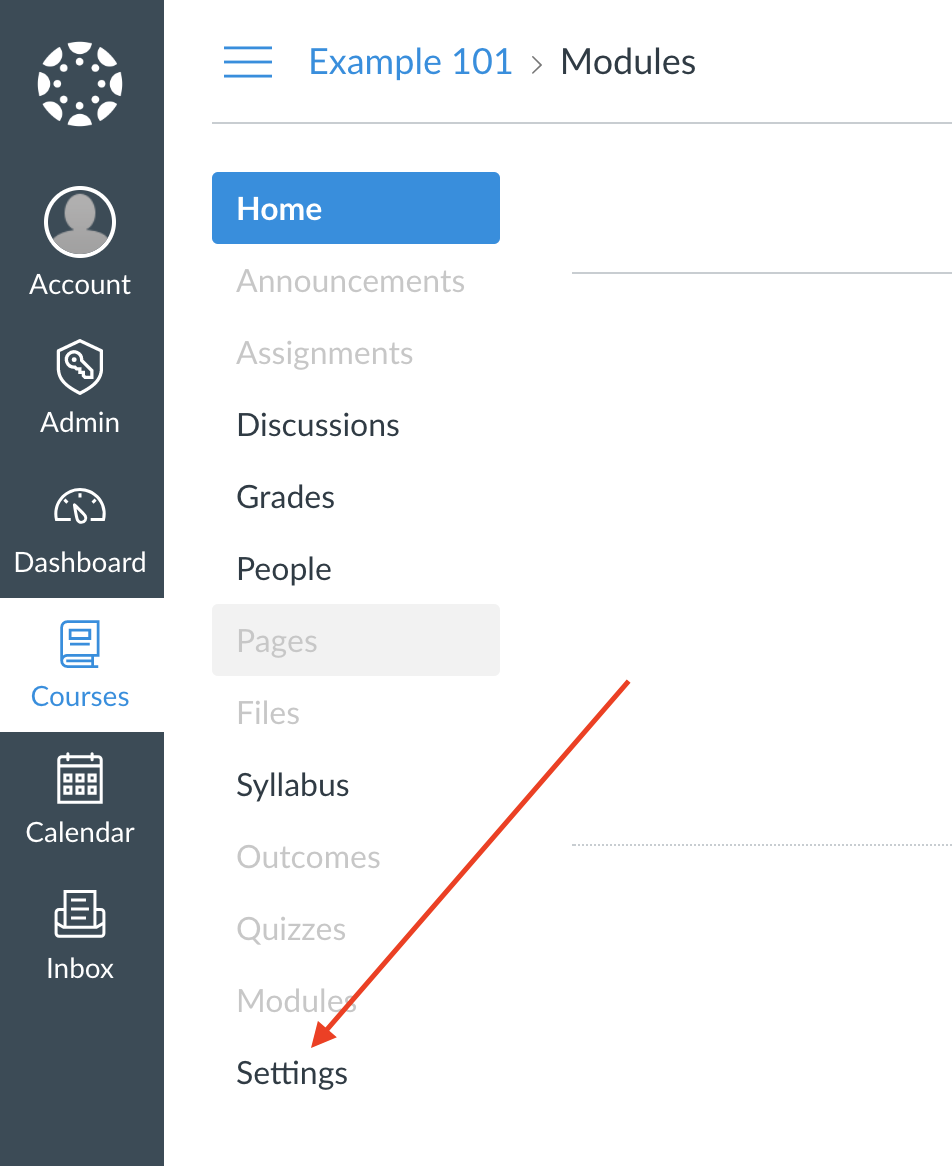 Within the course settings menu, access the course "Apps" menu.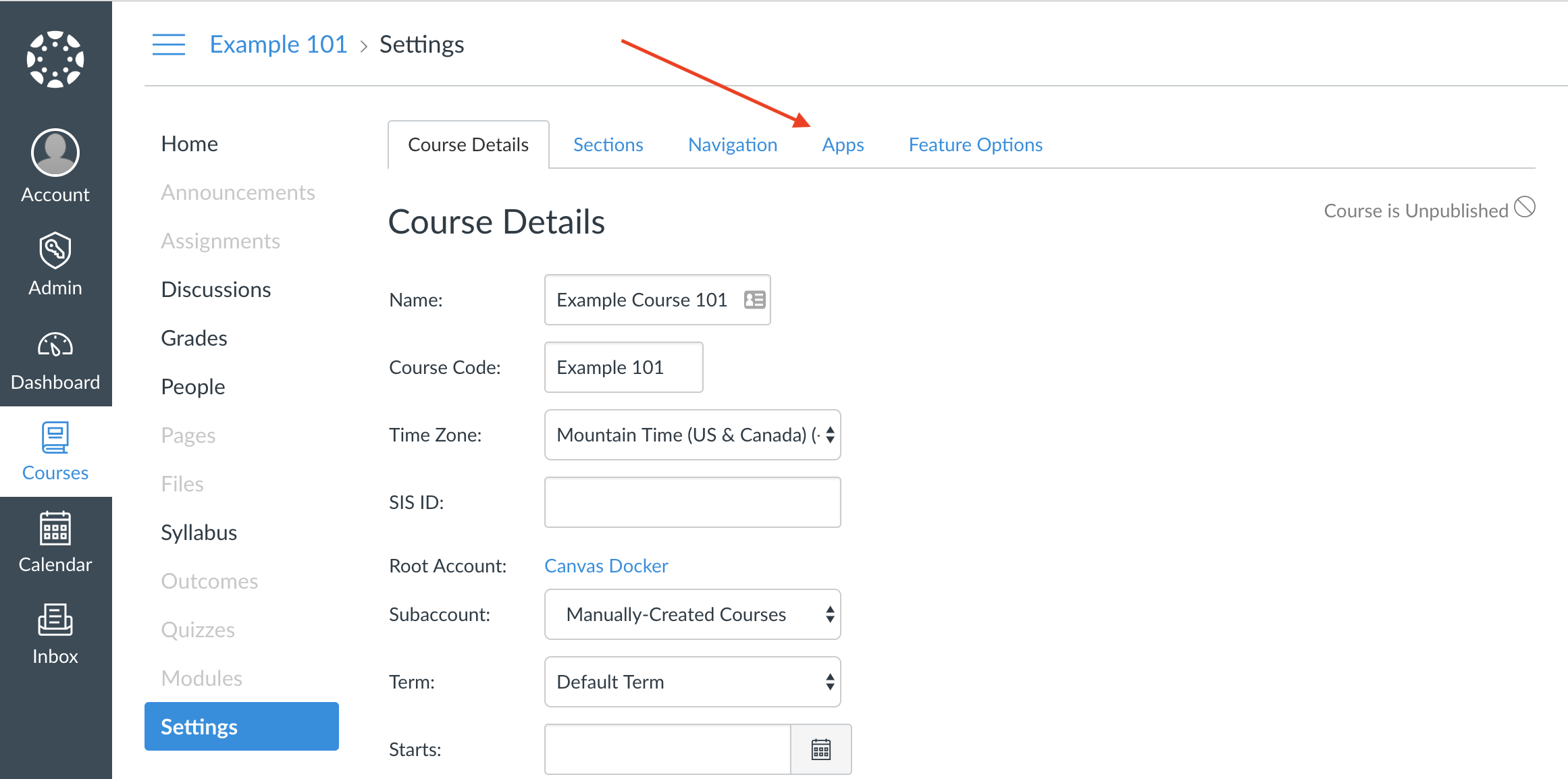 Select the Add App button, i.e. "+ App", from within the course apps submenu. This will cause an application configuration modal to popup.