Important
The Business glossary feature is available only for organizations with an Enterprise license.
The business glossary of the metadata catalog brings your business terms and their definitions into the heart of working with your data. It enables you to provide standardized definitions for the terms used in your catalog to ensure that everyone using the data in the catalog has the same understanding of the terms and are using a common language about the data in your organization.
Create sub types for your business glossary to better organize the terms and make it easier for the users of the data to explore and use the terms. For example, you can create sub types like Metrics, Policies, Business concepts, etc. to organize and manage your business glossary.
Once the business glossary is established, use it by linking appropriate terms to tables, columns, datasets, projects, and other custom resources in the application. Since different business units can have their own glossary terms, each organization has its own glossary.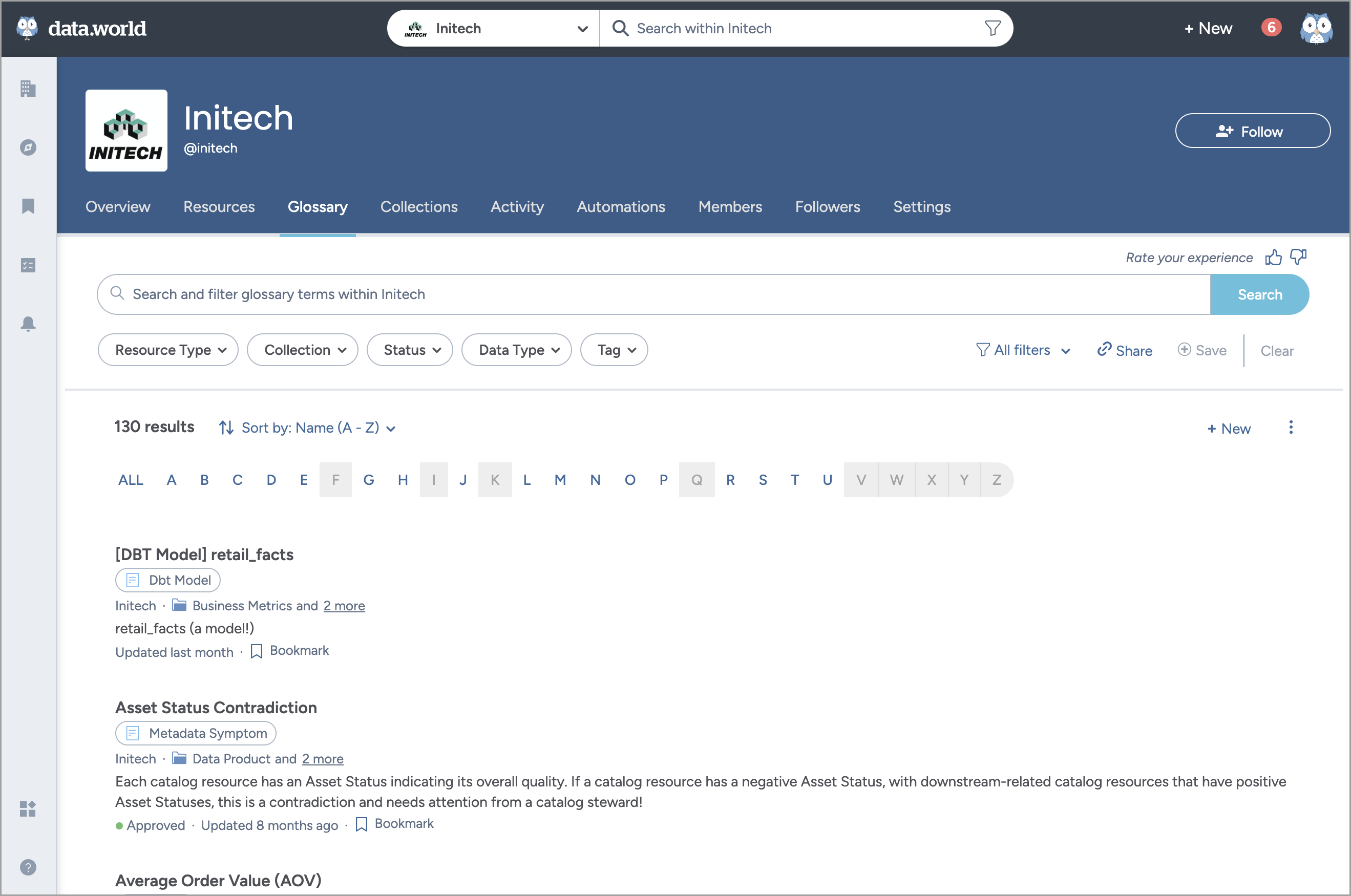 Ways of adding business glossary
Make sure you have access to Microsoft Excel or Numbers. You will need one of these tools to edit the file for bulk uploading and editing.

Make sure you have created the different sub types for business glossary and set the various custom sections, and custom fields you want to use for the different sub types of business glossary. This is done using the Metadata Profile. If you have the Catalog toolkit deployed on your system, use this documentation.

Make sure you have created Collections in your organization where you want to add the business glossary terms. Generally, you would create collections based on subject matter expertise and organize your terms in those collections.