Sharing a document with someone who doesn't have a Grafo account
When you share a Grafo document with someone who does not have a Grafo account, the invitation to share will contain a link to create a Grafo account.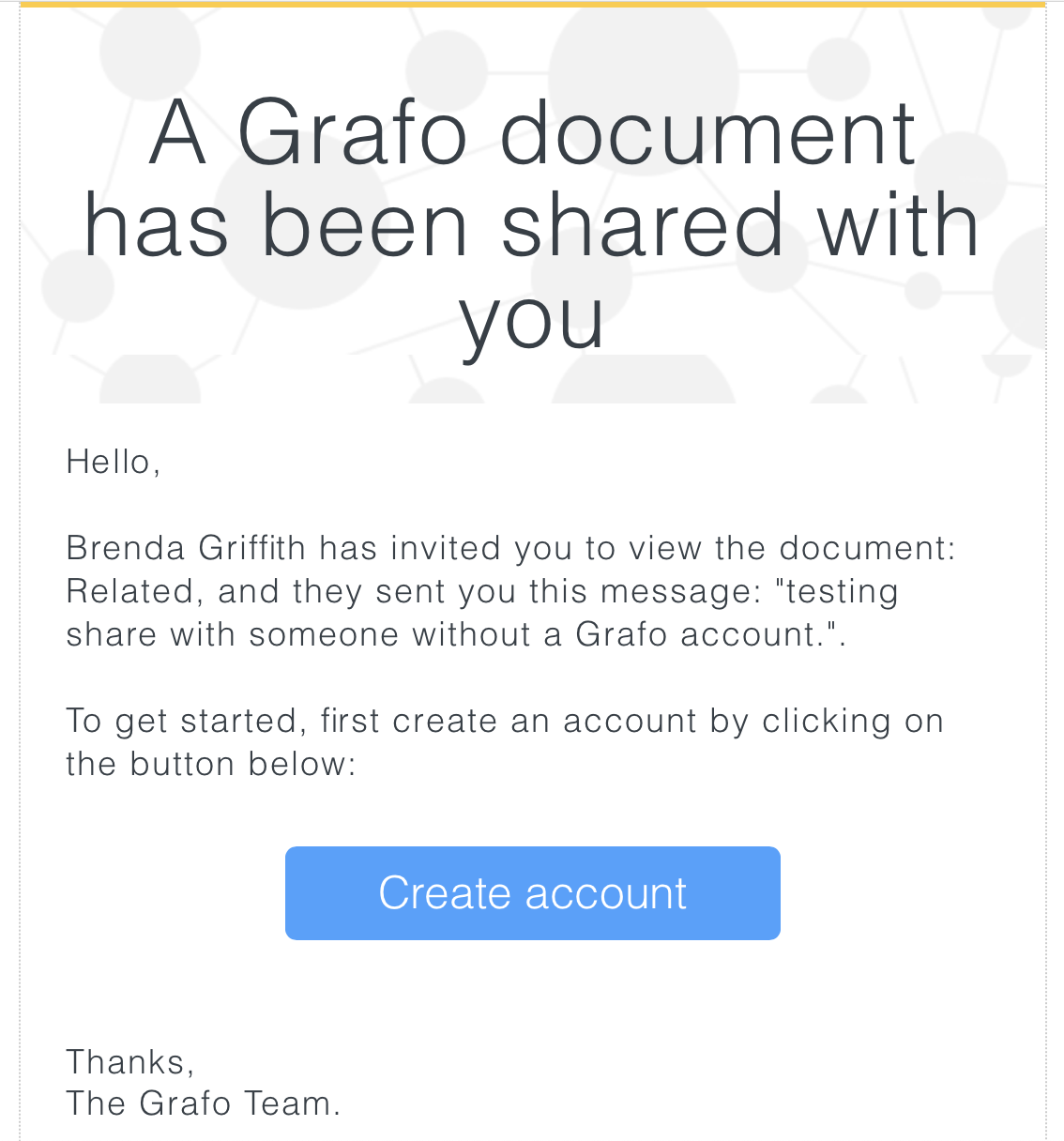 Grafo documents cannot be viewed by anyone without a Grafo account. If the recipient misplaces the original email, they can create an account using the email address to which the invitation was sent on the Grafo sign in page. After verifying the account, the shared document will be visible in the Shared With Me -> Documents folder.