Enable the Grafo integration on data.world
The Grafo + data.world integration forges a novel connection between semantic domain modeling and your actual data. With Grafo and data.world, you can:
Model your business domain as a knowledge graph using the intuitive drag and drop editor.

Give your data meaning by mapping your data.world data sources directly to your model using Grafo's unique building-block approach.

Query your model in data.world as though your mapped data was part of your raw data source.

Manage your mapping definitions atomically so that your data.world queries don't have to change when the underlying data sources change.
Enable the integration
To integrate your data.world account with your Grafo account, go to the Grafo integration in the data.world inetgrations gallery and select the Enable Integration button: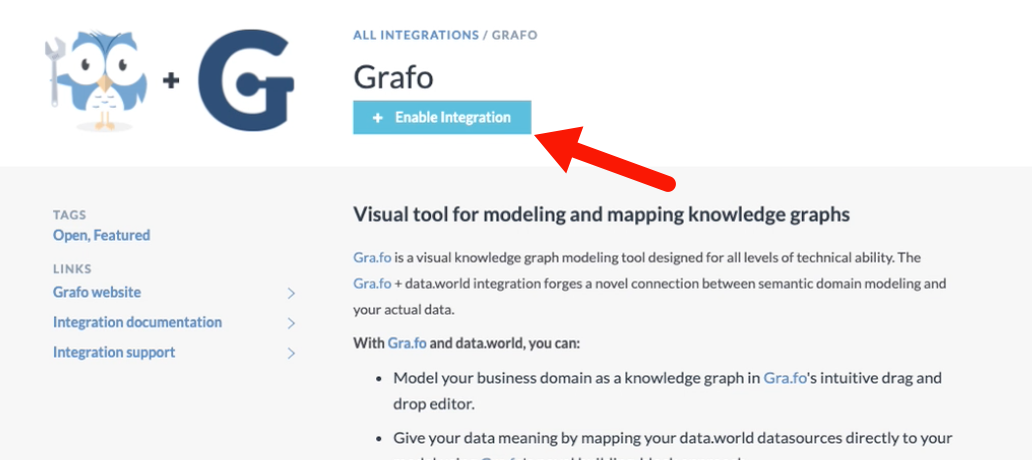 In the popup window, you will be asked to authorize Grafo to access some of your information. For more information, select the arrow to the right of the permission. You will need to authorize Grafo in order to use the integration: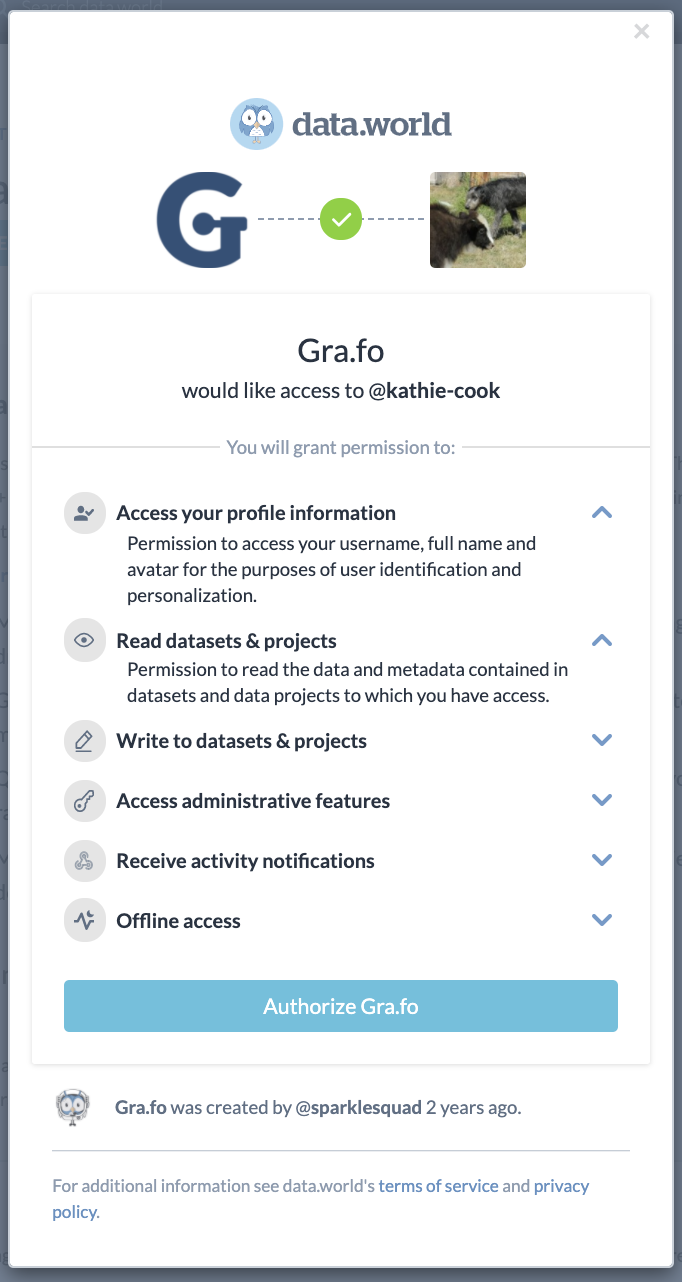 In the next popup window, click the Back to your Datasets button.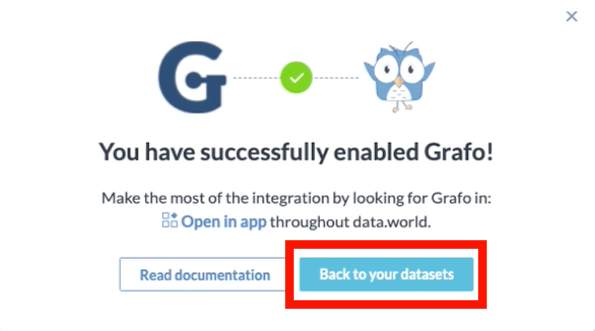 On the dataset detail page, click the drop-arrow to the right of Explore this dataset, and select Open in third-party app: