Adding a relationship attribute
You can attach one or more attributes to a relationship, much like adding an attribute to a concept. One way to add an attribute to a relationship is to choose Add Attribute from the + menu on the relationship.

The information panel on the left shows the new attribute for this relationship.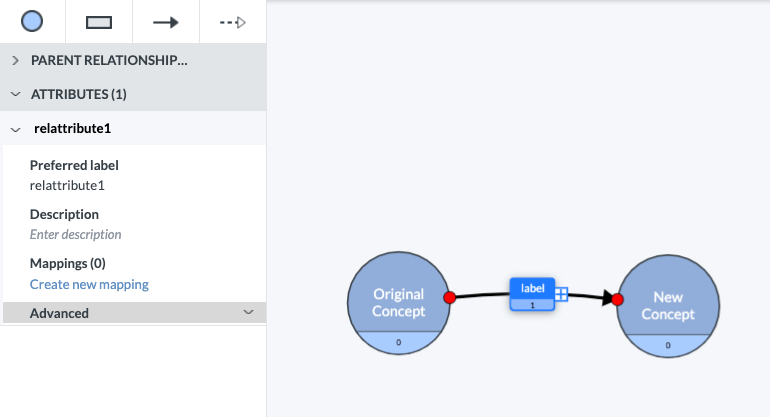 Another way to add an attribute is to click on the Attribute tool in the toolbox.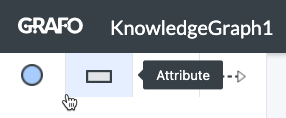 Next, move the mouse pointer over the relationship to which you want to add the attribute, and click again to add the attribute to the relationship.