Tags are a powerful feature that you can use in a variety of ways to facilitate access to your data. For example, tags can be used to organize and group your dataset or project by topic, category, source, department, or team. They can be searched for explicitly with the tag search operator, and can also help to filter down more generic search results.
You can add or remove tags from a dataset or project's Overview page with either the Edit or Add tags links on the right side: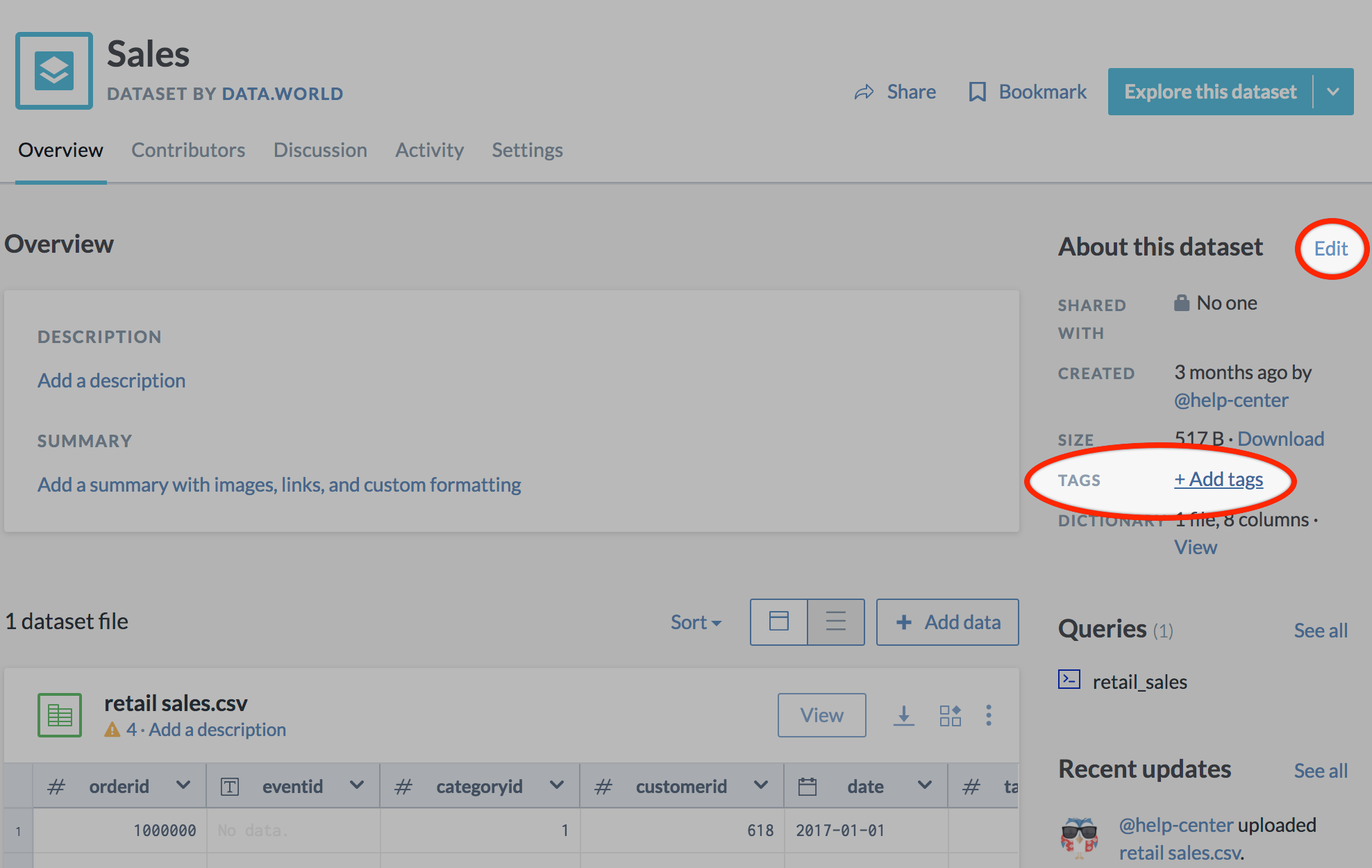 There is no limit to the number of tags you can use for a dataset, and there is an autofill feature on the tag field. If the dataset is owned by an organization, the tags displayed for autofill are chosen from all the tags used by the organization. If the dataset is not owned by an organization, the autofill suggestions are from a generic list of tags as well as from tags you have recently created.