You or any authorized user can add comments to any element in the diagram.
Click the Comment icon in the title bar to open the comment sidebar. To comment on a concept, relationship, or specialization, click on the element for which you want to make the comment. A New Comment' field will appear at the bottom of the comment sidebar.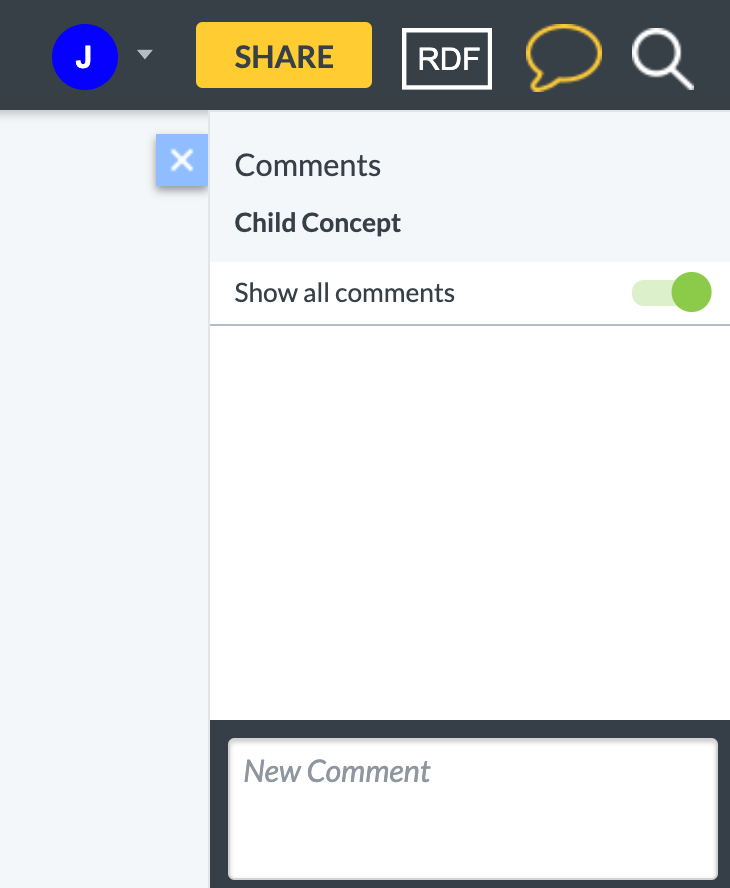 Type in your comment and hit enter. The comment will be registered in the sidebar: And a comment bubble will appear on the element in the diagram to indicate that it now includes a comment.
Note
Comment bubble indicators are only visible when the comment sidebar is open.