Updating your profile settings
Your data.world Settings page allows you to configure a number of options in the following categories:
Profile

Account

Organizations

Billing

Notifications

Advanced
Update these settings by clicking on your profile image in the top right corner of the top toolbar and select Settings: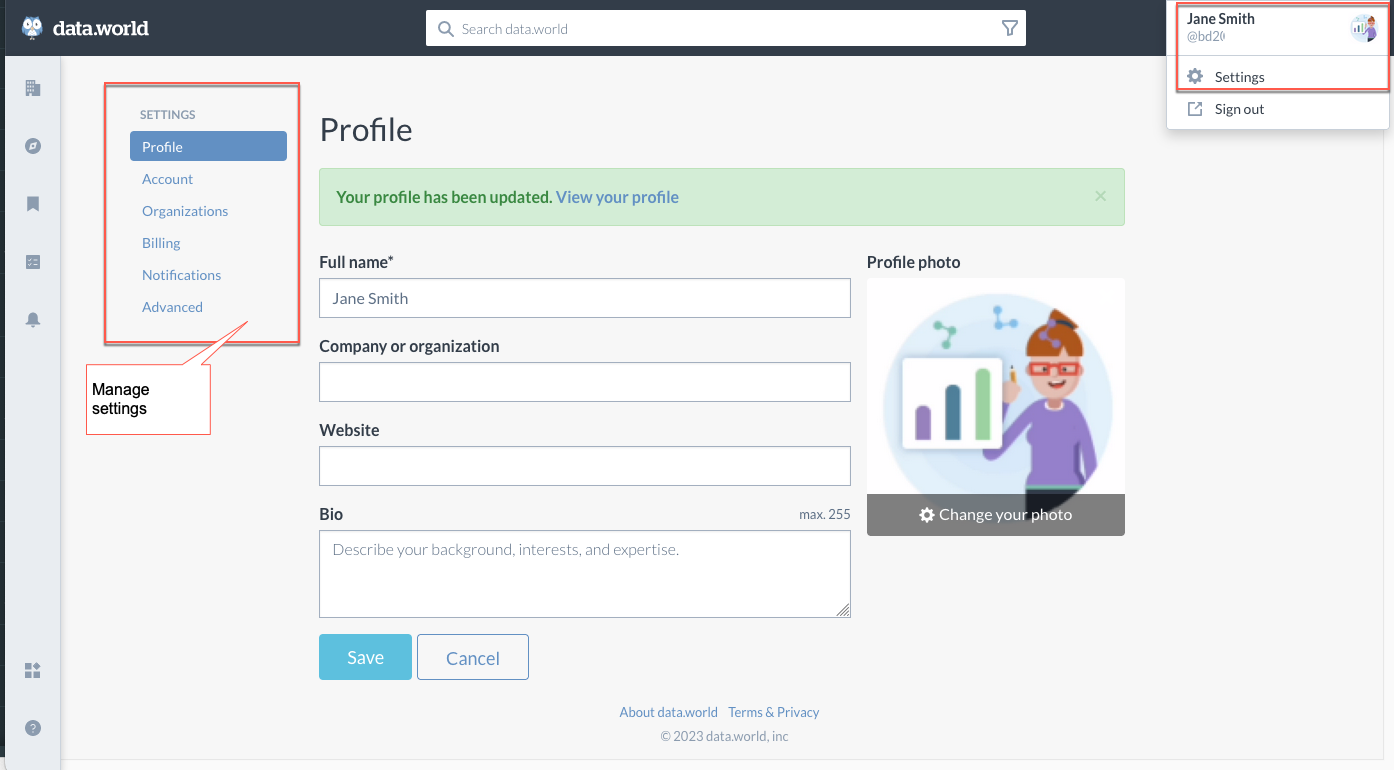 The entries in this section appear on your profile page and will be visible to other data.world users. Settings in this section include:
Full name (required)

Company or organization

Website

Bio

Photo: Click the Add a photo button to upload a new image for your profile. Once you upload the image, use the Edit file button to resize and adjust the properties of the image.

Important

Upload images that have an aspect ratio of 1:1 (square). The largest display allowed is 260 by 260 pixels so an image uploaded at that size is recommended. Images that are a lot smaller may not display correctly and can come out pixelated.
Email address: Only one account is allowed for each email address registered on data.world. When changing your email address, we will send you a verification e-mail to the new address. Follow the instructions in that email to verify the new address.

Password: Set up a new password for your account.

Important

data.world currently doesn't support changing your username. If you need it updated or run into any login issues, please submit a support ticket.
Leave any organizations that you are a part of

If you have the appropriate access level, manage the membership of the organization and modify the subscription level of the organization
Modify the subscription level of your individual account

Modify the subscription level of any organizations in which you are an administrator

Update credit card information for a subscription
Access and reset account-wide API tokens

Revoke access to any authorized integrations

Enable experimental features