Add a data source from Grafo
In Configuring a data source from data.world, you can learn how to connect a data source using the Explore this dataset menu in data.world dataset page.
You can also add a data source from within the My Data Sources page in Grafo.
To begin, go to the My Data Sources page and click the + NEW DATA SOURCE button in the upper-right corner.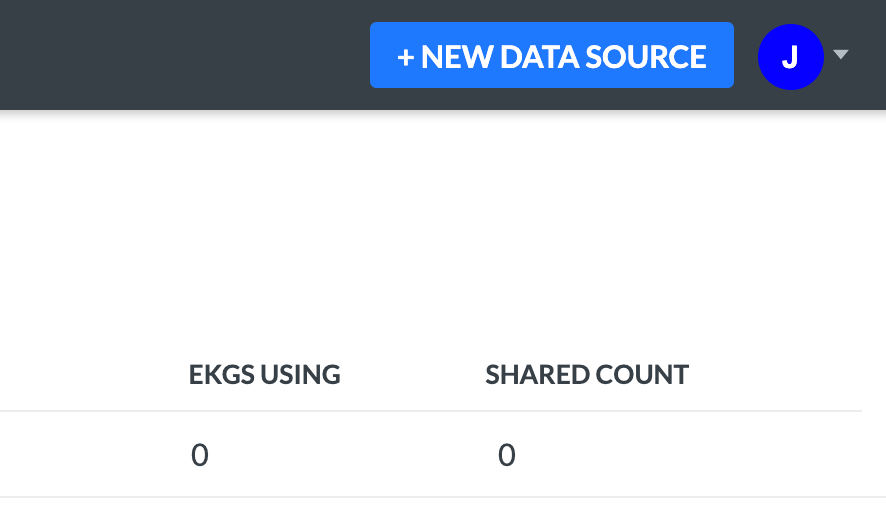 In the popup window enter the Display Name and choose data.world as the Data Source Vendor.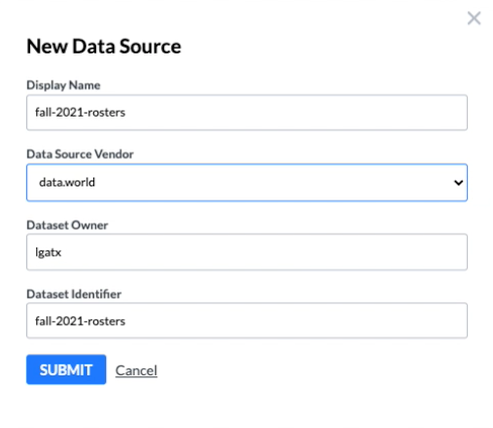 Also, enter the Dataset Owner and the Dataset Identifier, which can be found in the URL of the dataset page in data.world. If you have the URL https://jsmith/fall-2021-rosters, the dataset owner is jsmith and the dataset identifier is fall-2021-rosters.
Click the Submit button to display a confirmation popup window. Confirm that this is the correct Grafo account and then click the Continue button

The Grafo app should open to the My Data Source page, on which you should see the new dataset.

Click on the data source name to view the details page, on which you can click to explore the schemas and views of this data source.