Copy the link to a concept
You can capture the URL link that navigates directly to a specific concept in your knowledge graph.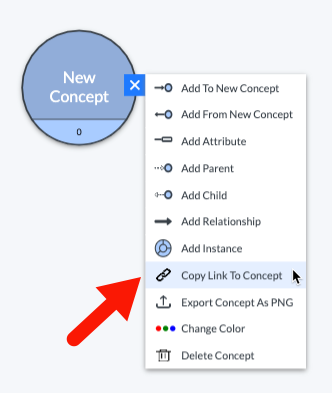 To test the link, open a new tab in your browser and paste the link. After a moment, the document will open in Grafo and zoom in directly to the specific concept.
Note
You can share this link with others. If they are not Grafo users, they will need to create an account to view the document.