Linking your data.world dataset
The easiest way to add a data source to Grafo is to work from the Data page in your data.world app.
Login to your data.world account and click Data in the left-hand pop-out menu. Then, click the Your datasets card.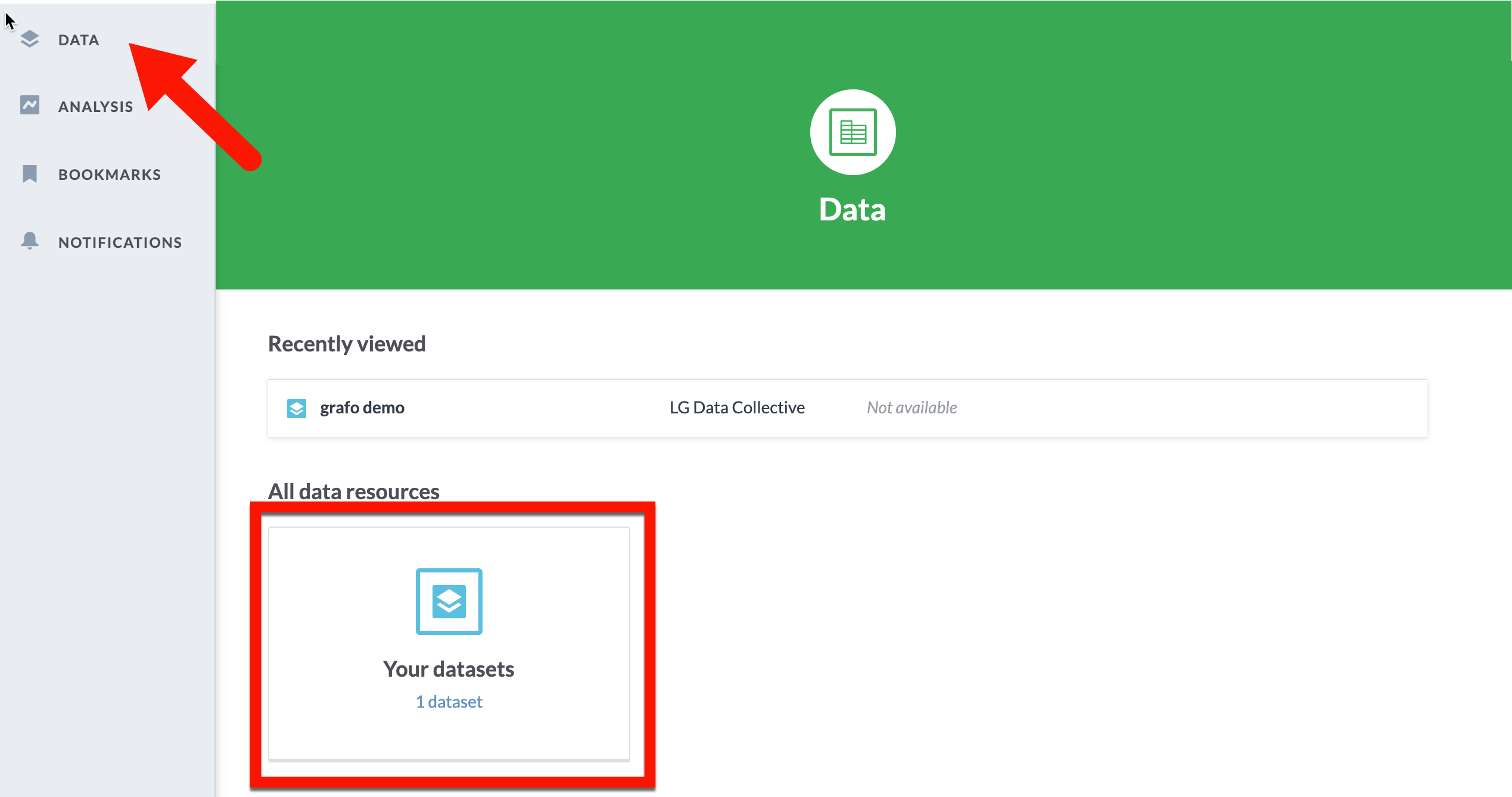 On the Your datasets page, click on the link of the data set that you want to integrate with Grafo.

On the dataset page, locate Explore this dataset in the upper-right corner. Then, click the small drop-down arrow and choose Open in third party app.

You may encounter a popup window indicating that you don't have any integrations. Click the Find integrations for you button.

The Analysis SDKs & Connectors page will appear. Locate and click on the Grafo card.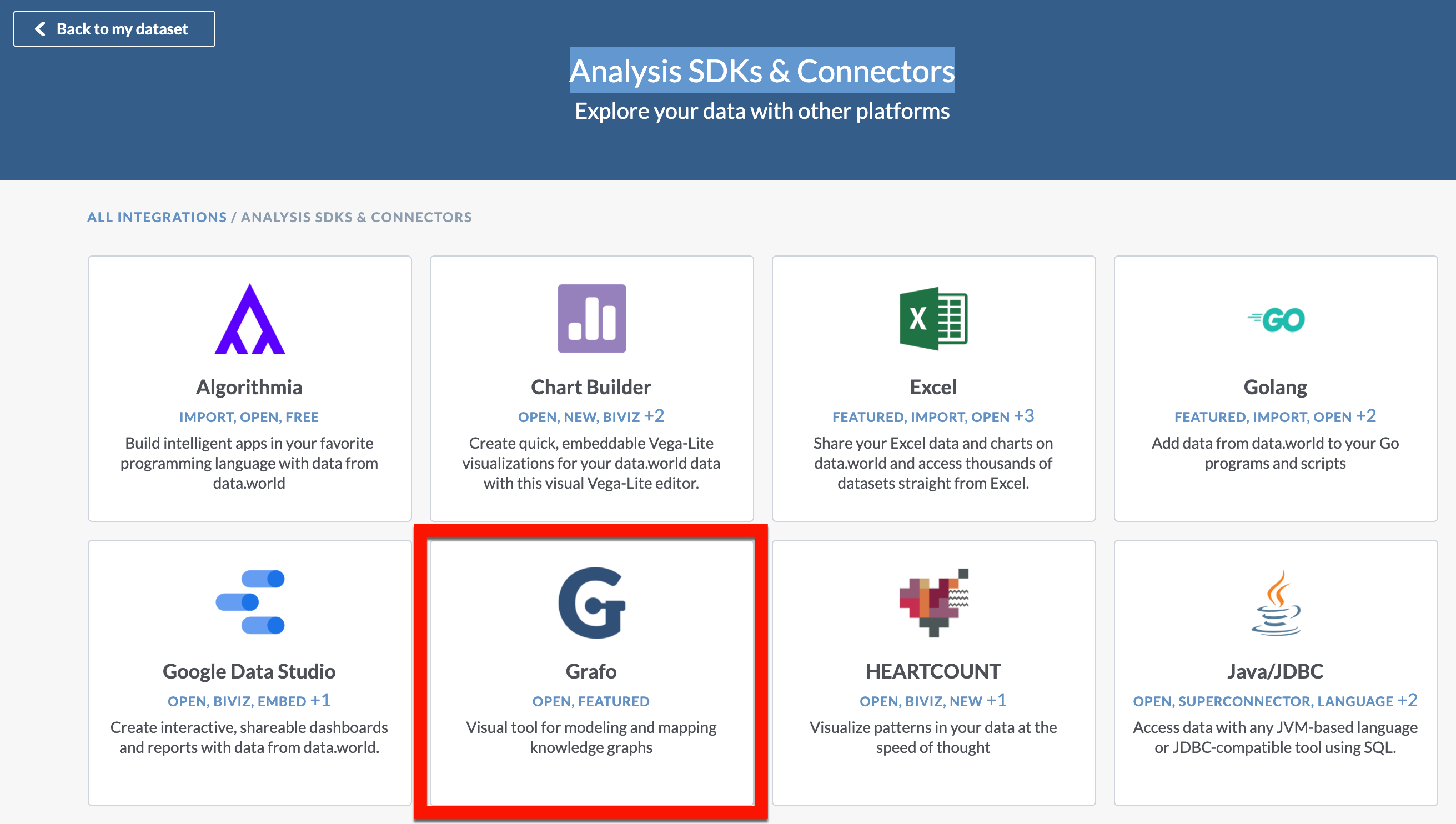 On the Grafo page, click Enable Integration.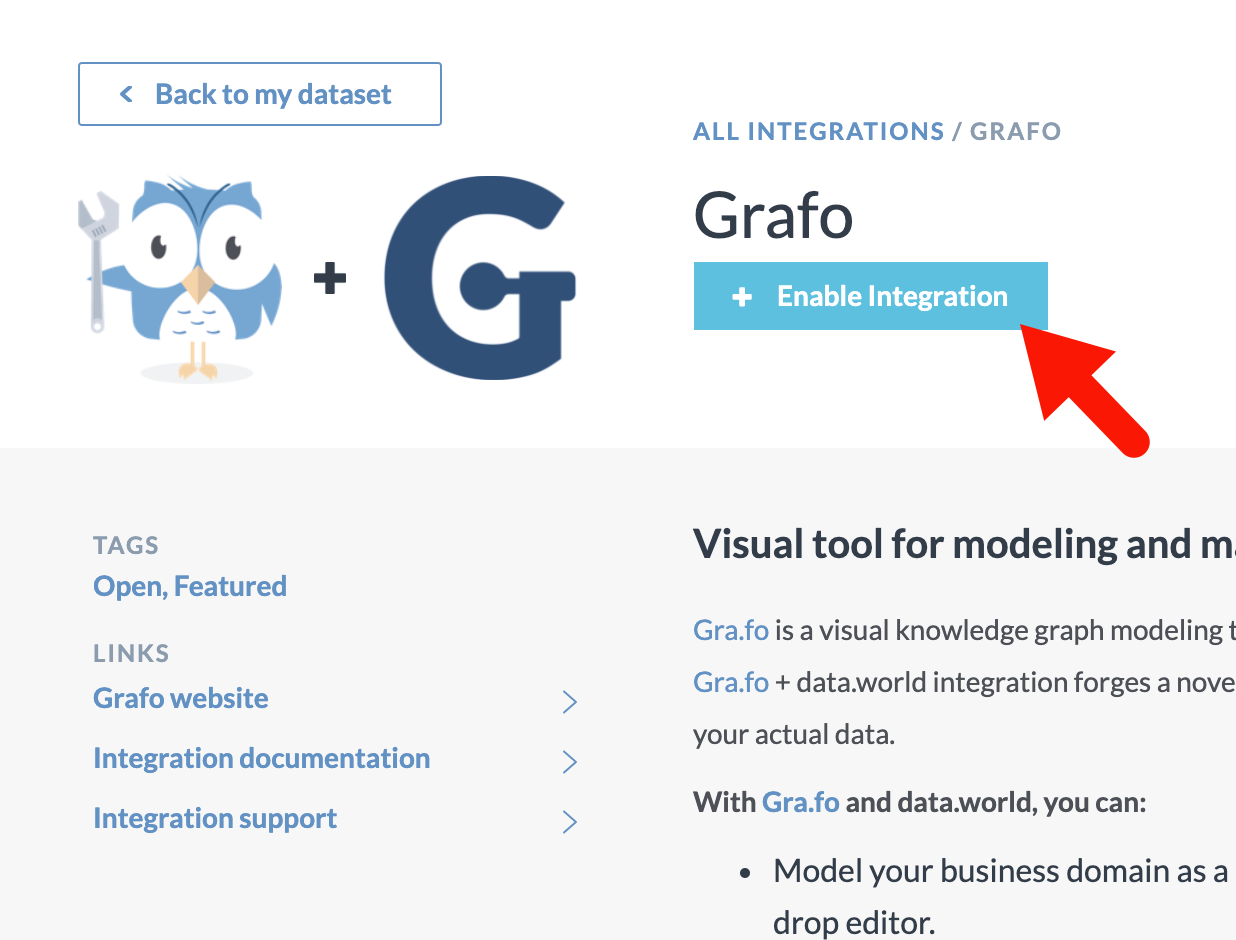 In the popup window, review the information and click the Authorize Grafo button.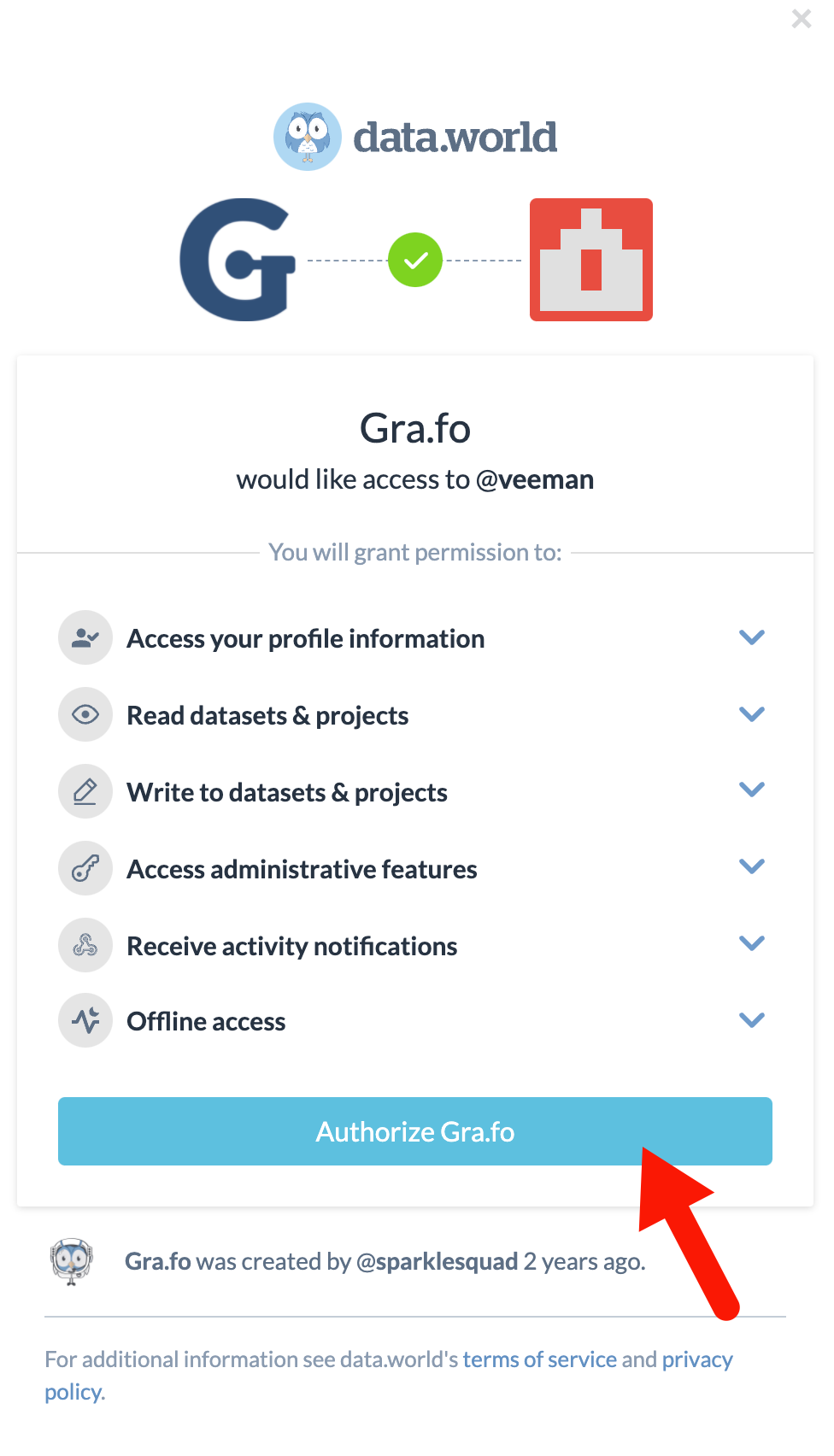 A popup will appear to confirm the integration with Grafo. Optionally, you can click the Read documentation button to access the docs./ Otherwise, click Return to my dataset to return to your dataset page in data.world.