Integration visibility and permissions
The integrations available to users are presented on an integrations web page: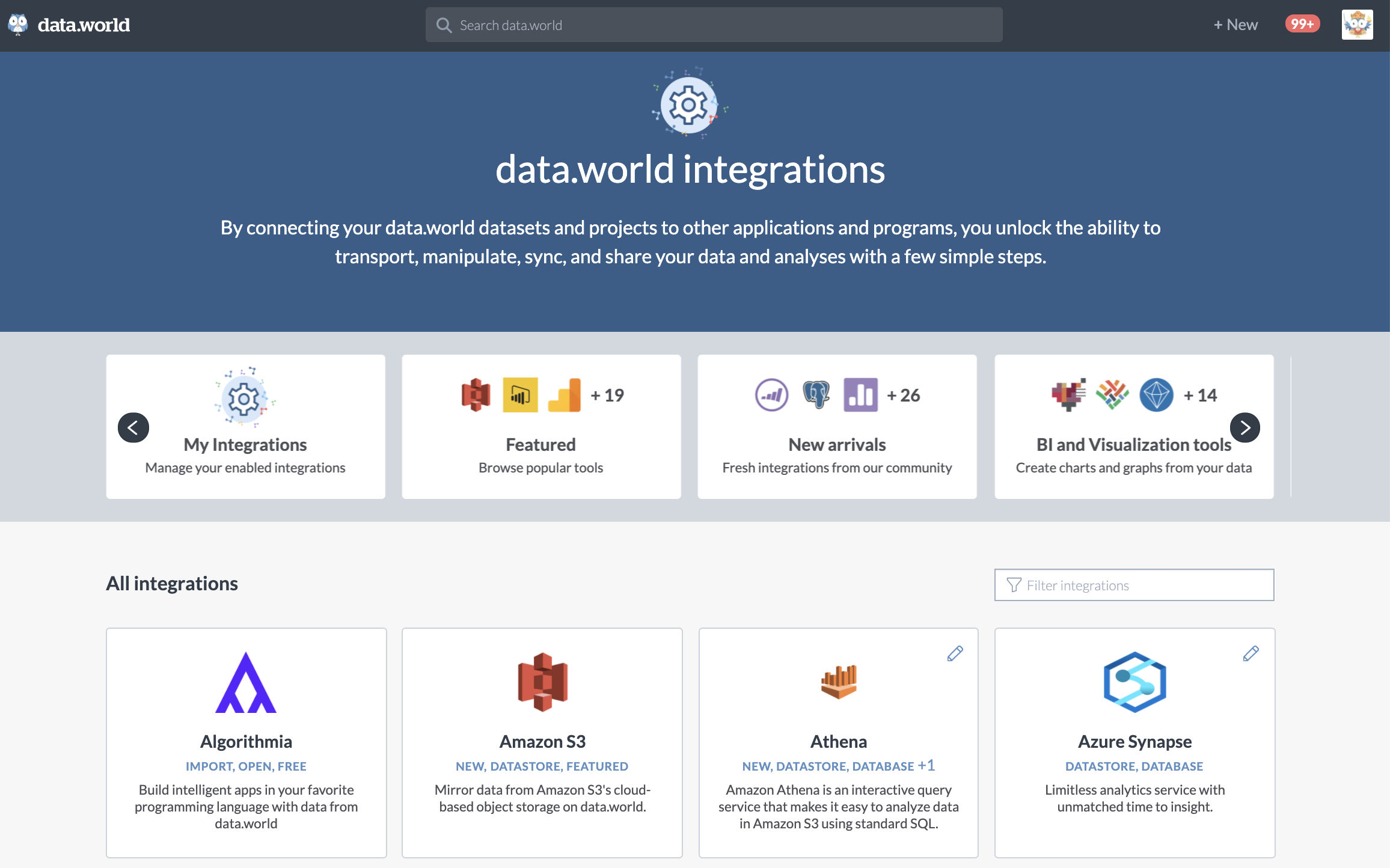 Organizations in the multi-tenant environment have all the publicly available integrations as well as any private integrations that they have specifically created for their organizations. Access to private integrations can be set by an organization admin.
Organizations currently using a VPC have implementations that come default with NO integrations on their integrations page. This configuration enables them to set visibility and access very flexibly. All permission levels and access can be set within the platform by the data administrators in the organization.