To add a concept instance, click the + button on the concept, and then choose Add Instance from the menu.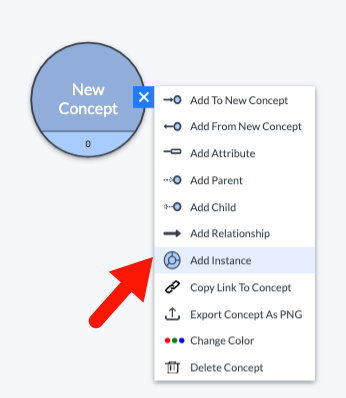 The concept element will now include a second ring to indicate that another instance has been added.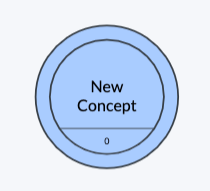 In the Concept Information Panel, click to expand the Instances section and add a Preferred Label and Description for this instance.