The Overview tab of the Organization Profile Page has two sections: Overview and Resources. Organizations with an Enterprise license get access to the Glossary and Collections section as well.
The Overview section includes the Description and Details of the organization. Details can be written either with Markdown or by using the powerful Simple Editor that is part of the application.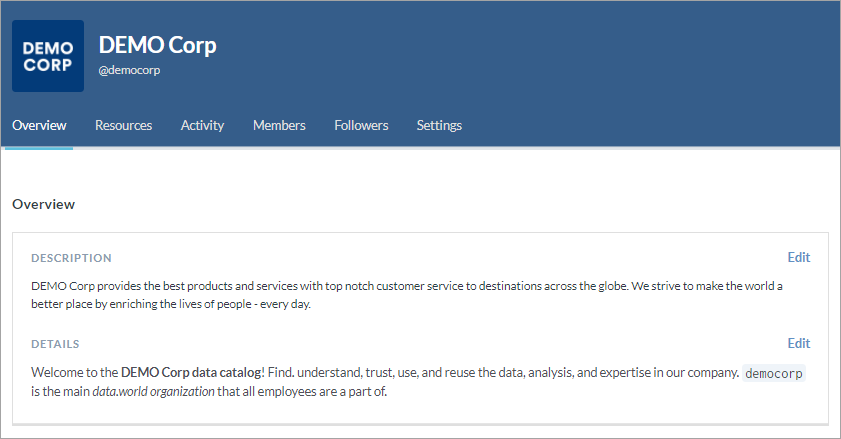 If configured, next you see the Browse card for your organization. A browse card is a quick navigation card that helps navigate users to the important collections, datasets, projects, and other resources in the organization.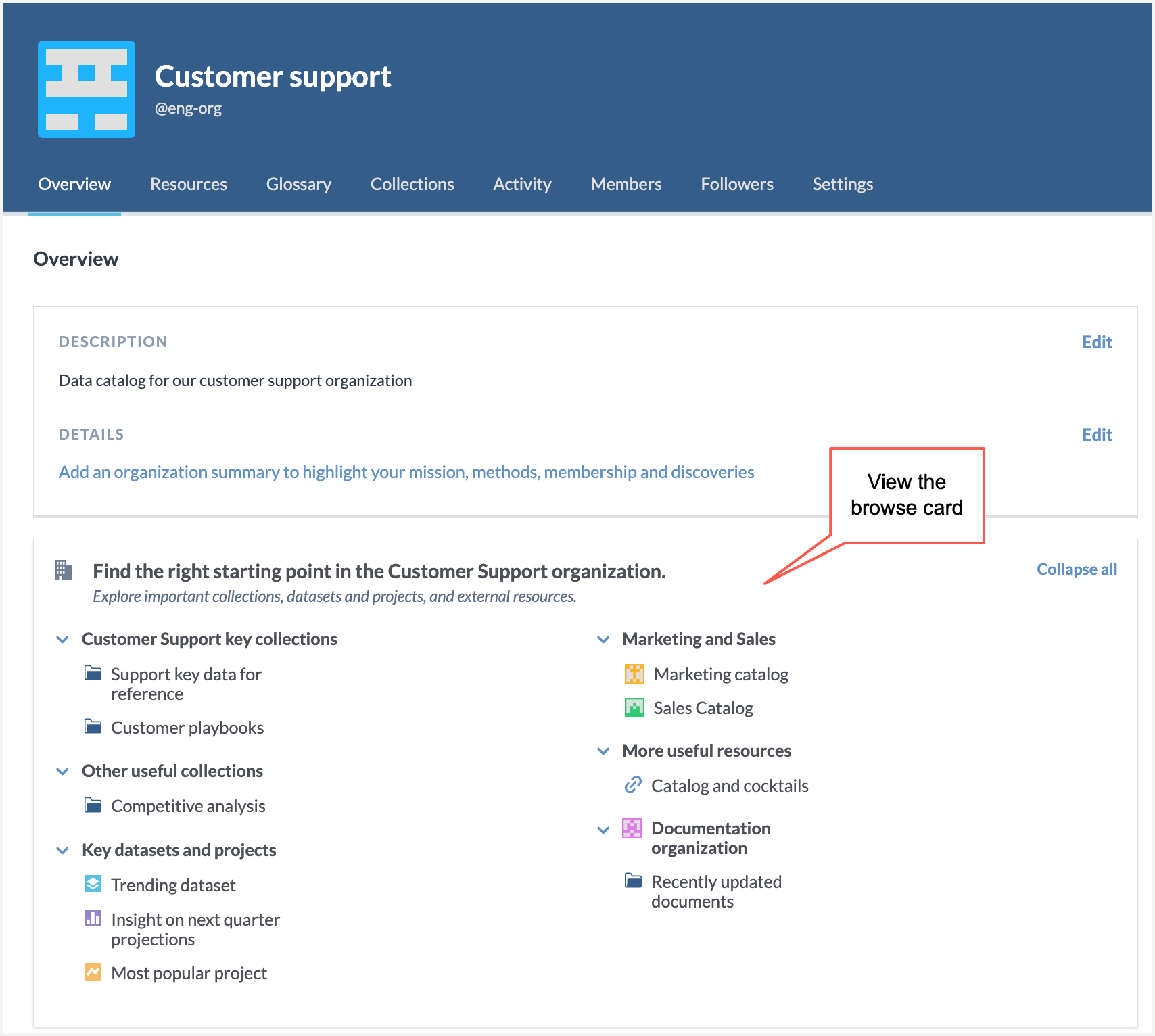 Next is the Resources section that includes:
A list of all of the data resources owned by the organization. These include datasets, projects, Tableau dashboards etc. Click All resources to go the Resources tab to see a detailed view of the resources.

A search bar to locate resources easily.

A button to create a new resource.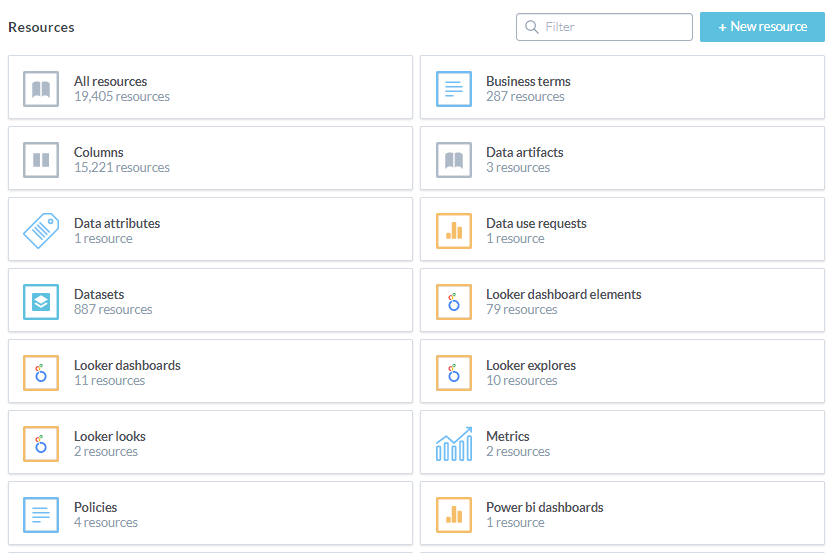 The Glossary section provides access to the business terms and other glossary terms of the organization. Click the All glossary terms tile to go the Glossary tab to manage the glossary.
Note
The Glossary section appears for Organizations with an Enterprise license.

Collections are groupings of resources created by the members of the organization. The purpose of collections is to facilitate access to the large amounts of data that enterprises have. You get an option to create new collections from this screen. The collections shown in the following sample image are just examples of the kind of categorizations you can do. Click the All Collections tile to go the Collections tab to manage the collections.
Note
The Collections section appears for Organizations with an Enterprise license.