Welcome to Grafo!
It should be easy to design a knowledge graph, but existing products – while powerful – are frequently difficult to use. Grafo is built to be easy to use, with many features that can help you develop highly complex knowledge graphs and data models.
Grafo offers:
Complete toolkit — Everything you need to create, manage, and enhanace your Knowledge Graphs.

Collaborate — Invite your team to edit your documents with you in real-time.

Converse — Participate in comment threads at the object level.

Document history — Track and review changes to your document. Easily browse document history and revert to an older version.

Import and Export — Import and Export various document formats, including OWL and TTL.

Search — Quickly search and find concepts, attributes and relationships in your document.

Professional grade — Build elaborate knowledge graphs hosted in world-class cloud infrastructure. Feature-rich, secure, and reliable.

Economical — Free/Student level or Premium subscription for less than the price of two lattes a month.
30-DAY PREMIUM TRIAL: Your free account is just a few clicks away. When your Premium trial expires, you may continue to use the platform at the Free/Student subscription level. No credit card is necessary unless you subscribe to a Premium plan.
Ready to jump in? Learn how to create a Grafo account.
Creating an account and signing in
Creating an account on Grafo is free and comes with a 30-day premium feature evaluation at the Team subscription level. To create a Grafo account, go to the Grafo sign-up page and enter an Email address, First Name, Last Name, and Password. Enter the password again, respond to the reCaptcha prompt, and then click the Create Account button.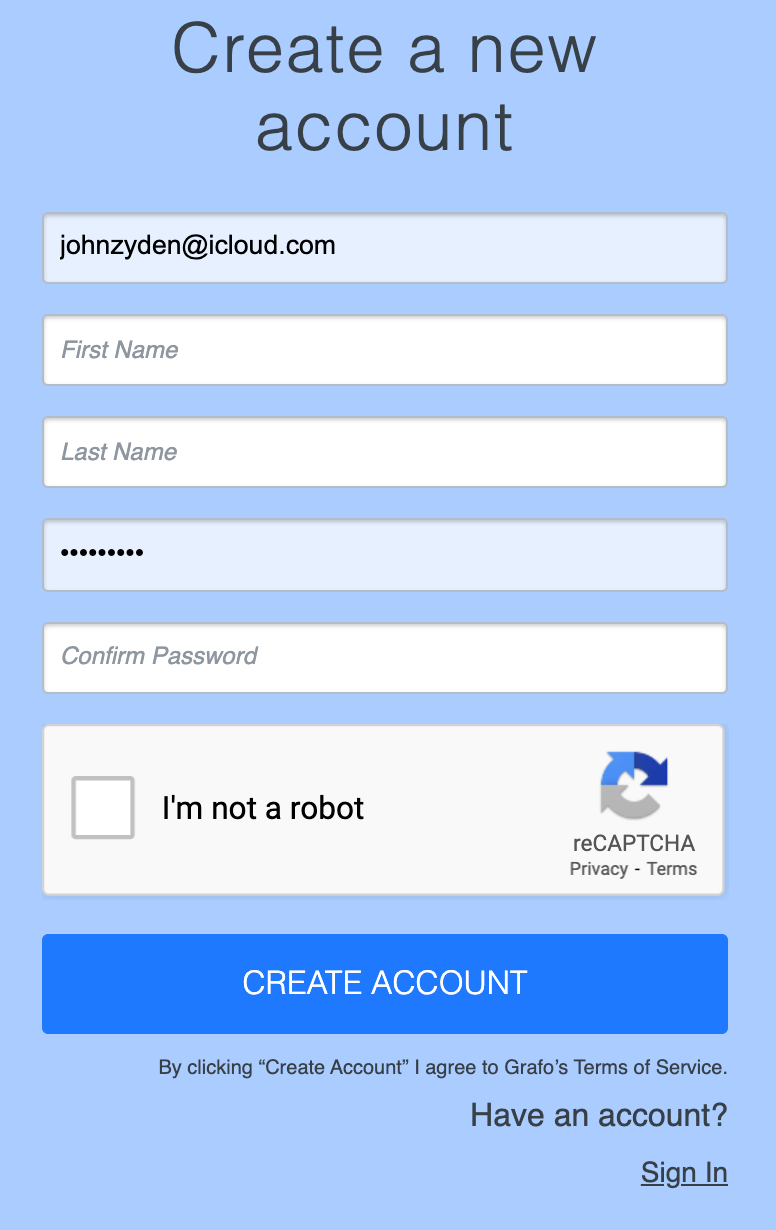 After a few moments, check your email Inbox for a message from Grafo. That message contains a Verify Account link/button. Click it to go to the login page.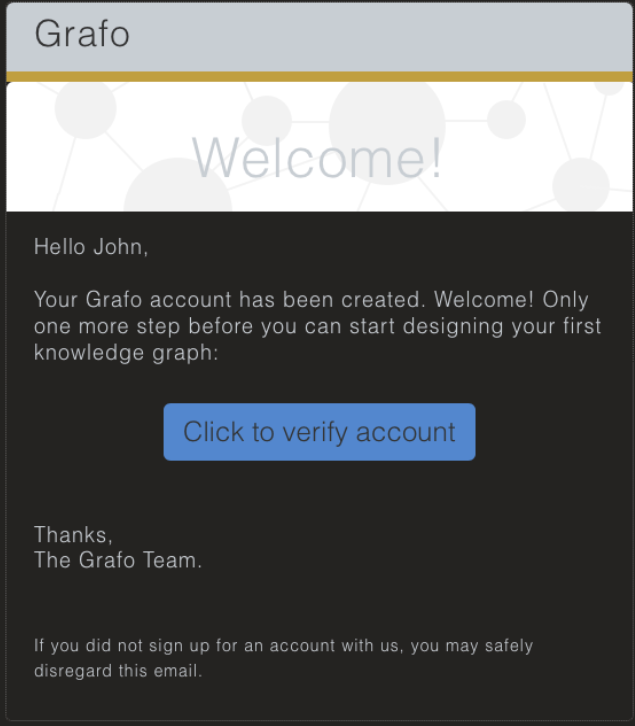 On the login page, enter your Email address and Password, respond to the reCaptcha prompt, and then click the Sign In button.