Caution
If you delete a concept, you cannot recover it.
There are two ways to delete a concept. The easiest method is to click on the concept, click the Delete key on your keyboard, and then click OK in the popup window.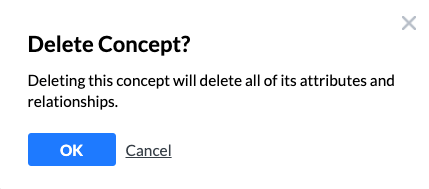 The other way to delete a concept is to click the + button on the concept, and then choose Delete Concept from the menu. Click OK in the popup window to confirm that you want to delete the concept.