The Activity tab contains information about all events that occur with the dataset, and it also provides access to previous versions of the dataset. There are two sub-tabs, All Activity and Versions.
The All Activity sub-tab is the default, and list all the activity for the dataset.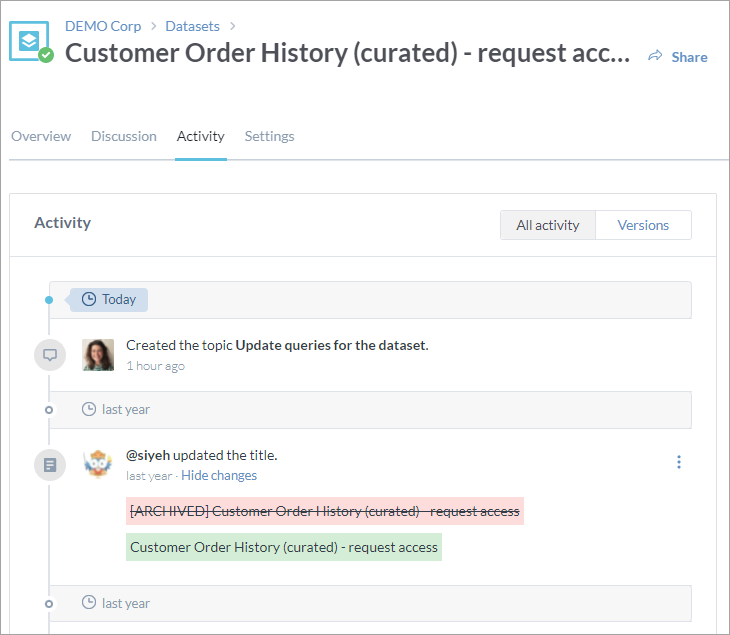 The Version sub-tab contains a list of previous versions. Click the Three dot menu to download a specific version.