An About this dataset section appears on the right side of the Overview and Activity tabs that contains both default and custom metadata about the dataset. In the following example, this metadata includes:
The sharing settings.

Who created the dataset and when.

The various people who manage the dataset (Steward and Tech Owner).

Who verified the dataset and when.

The tags used on the dataset.

The size of the dataset.

The data dictionary information about the dataset and a link to the dictionary.

A list of the queries that are part of the dataset.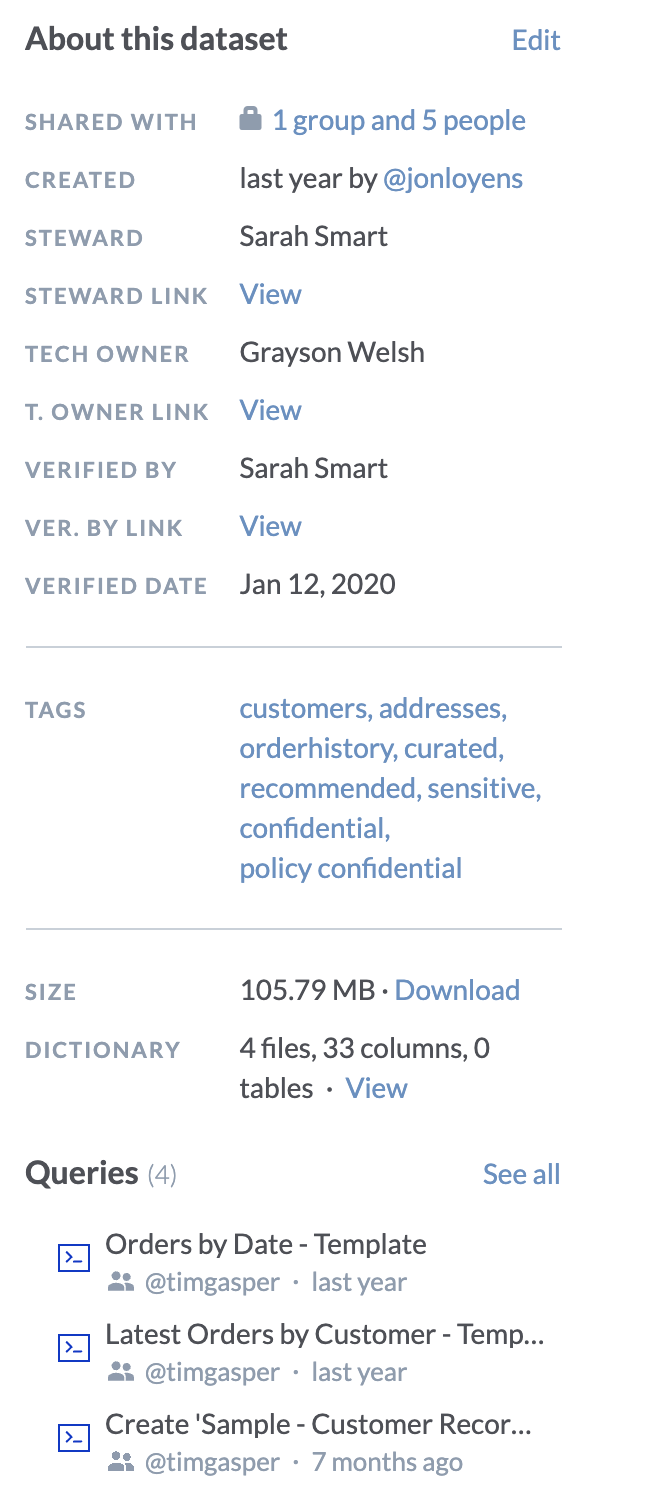 There are Related projects and Recent updates sections which list projects that use the dataset and recent updates to the dataset, respectively.