Connect data.world to Microsoft Power BI.
Using the data.world connector from Power BI desktop, you can easily retrieve data from data.world:
Please note that Microsoft Power BI is currently available only on Windows. You'll need to be running a Windows OS or a virtual machine on your Mac OS.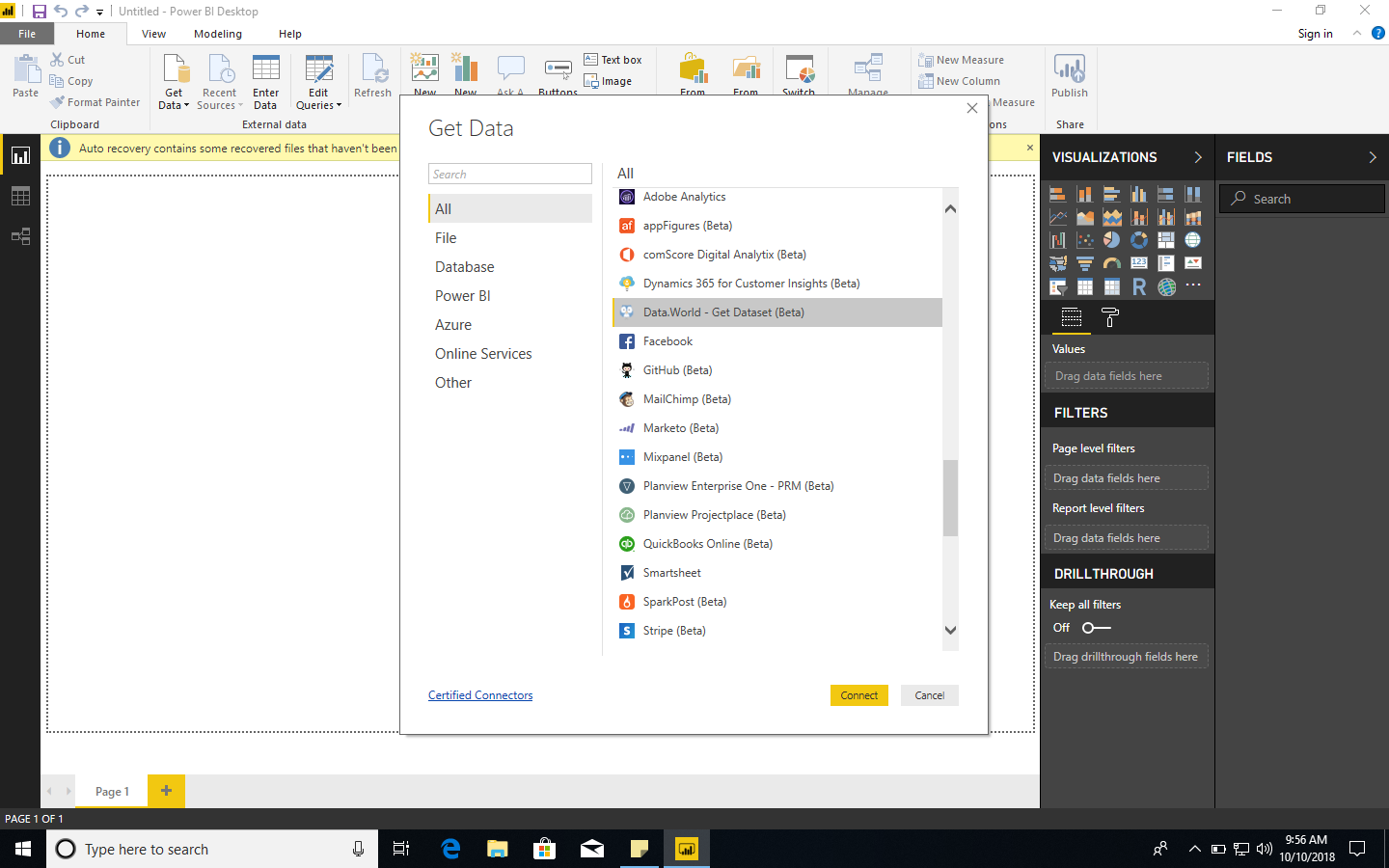 Download Power BI Desktop.

Open Power BI and choose Get Data, then select data.world and connect.

Configure your data, you'll need to enter the Owner, Dataset ID, and any desired queries, and click OK. Example: Using https://data.world/associatedpress/foreign-exchange-rates.

Owner: associatedpress

Dataset ID: foreign-exchange-rates

Query: SELECT * FROM quarterly

Log in with either your API token (from dataworld advanced settings) or using OAuth sign-in.