IFTTT's data.world gallery offers automations ranging from auto-syncing data to storing favorite tweets in a dataset, all designed to make your life easier.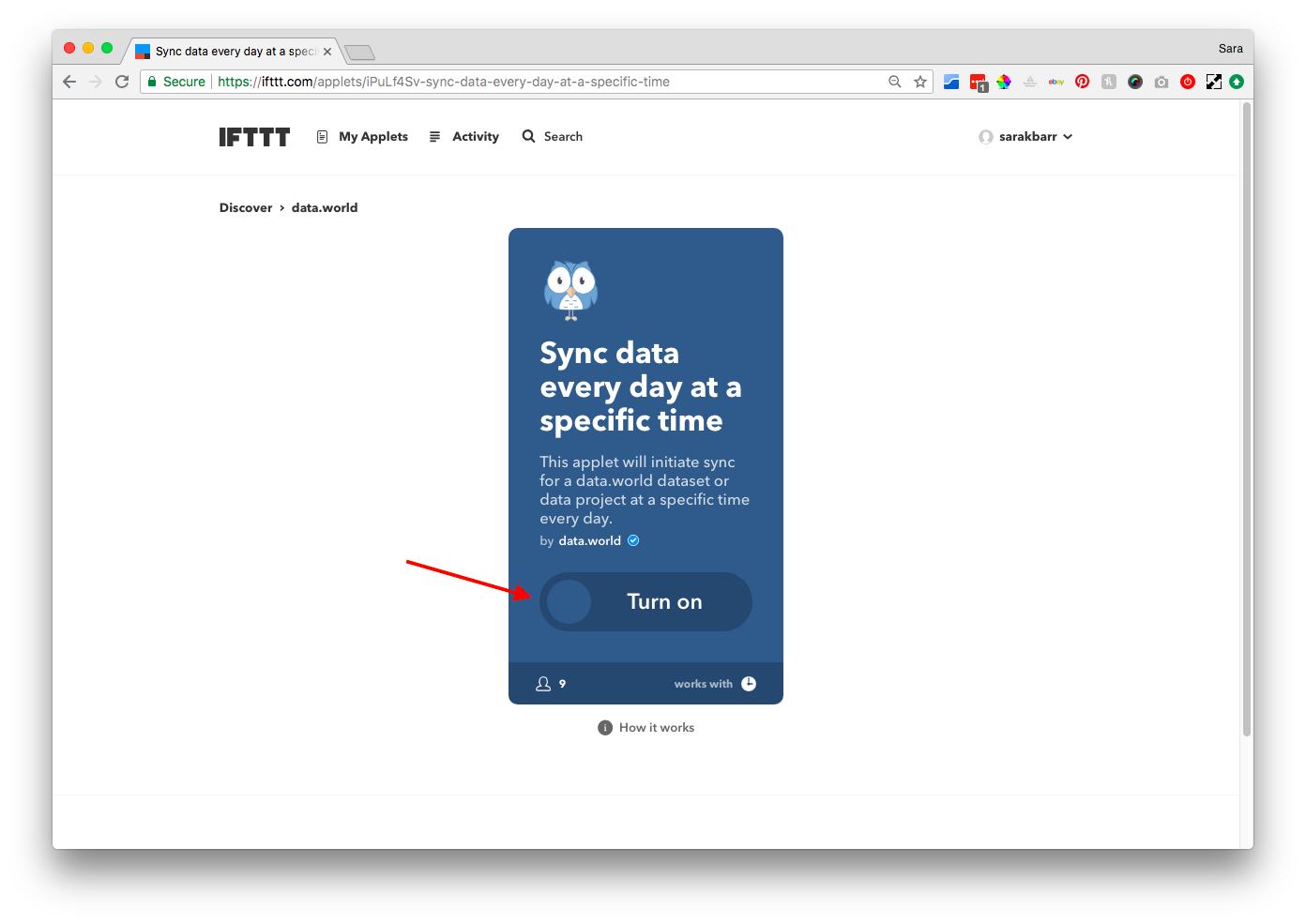 On each applet, the first option in the modal will allow you to receive notifications each time an applet runs.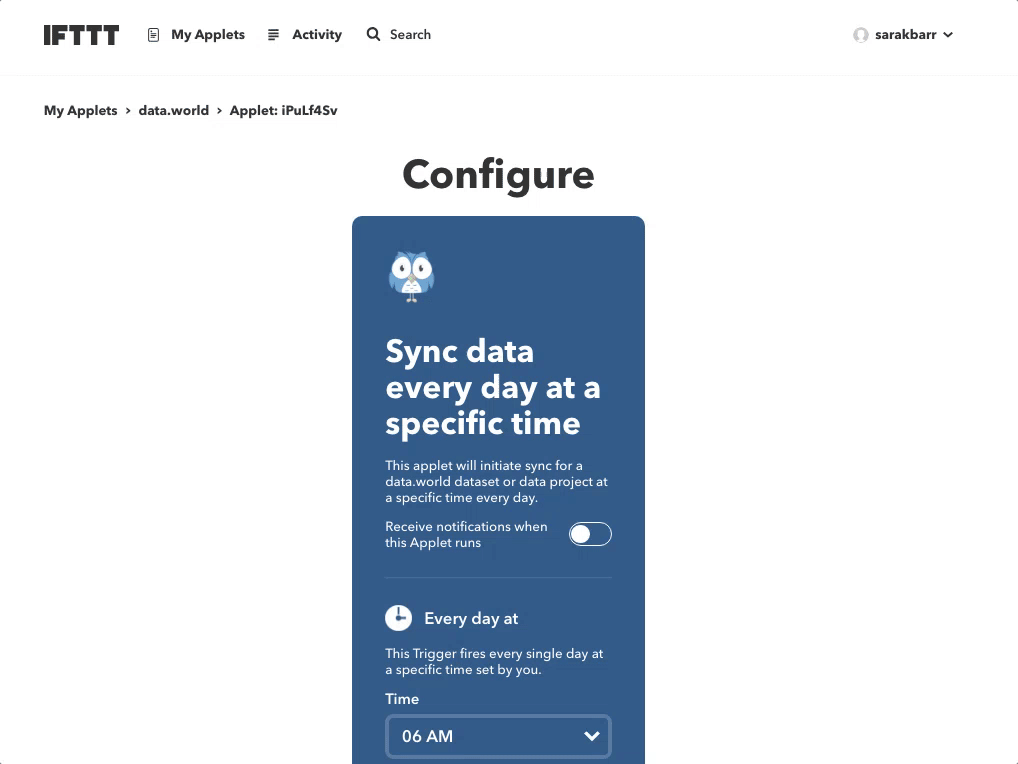 Scroll through the data.world gallery to find an applet to install.

Click on the applet, then select Turn On.

Configure all necessary fields in your applet, then choose Save.