The Search bar is where you can go to find a variety of resources across the application. When you click in the Search bar, you see a list of last eight resources accessed by you.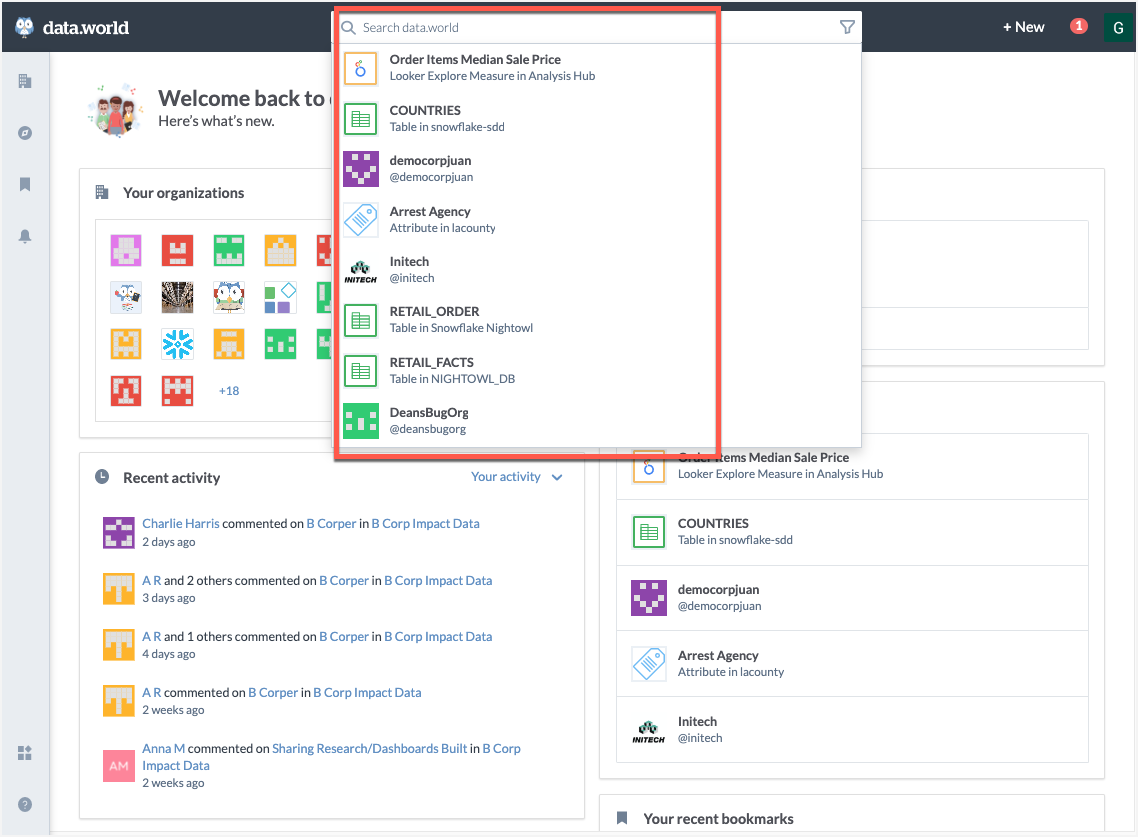 As you type in the field, a list of auto-suggested results is presented and an option is given to go to the list of search results. You can click one of the options you see or just press Enter to get to the list of search results. Click the Create advanced search for Search term option in the dropdown to launch the window for creating an advanced search.
You can also use the search bar to search for multiple search terms. When you enter more than one text string into the search bar you will get results that contain all the strings in them. You can search for an exact match on a text string by enclosing the string in double quotes. For example, "sales analysis".
You can combine operators to broaden your search results. For example, if you wanted everything that had either sales or analysis in it you could simply search for sales OR analysis
Finally, you can use powerful search queries such as owner:@us-usda-gov to look for everything owned by a specific organization or user.