Collections are organization-defined groupings of resources. They are very useful for organizing the resources in useful categories. Note that the same resource can belong to different collections. Certain resources, like Business Terms, require a collection.
On the Organization Profile Page you can view tiles for all of your collections. To manage all the collections in an organization, go to the Collections tab. Here you can use filters to narrow down the list of available collections and create new collections using the New Collection button.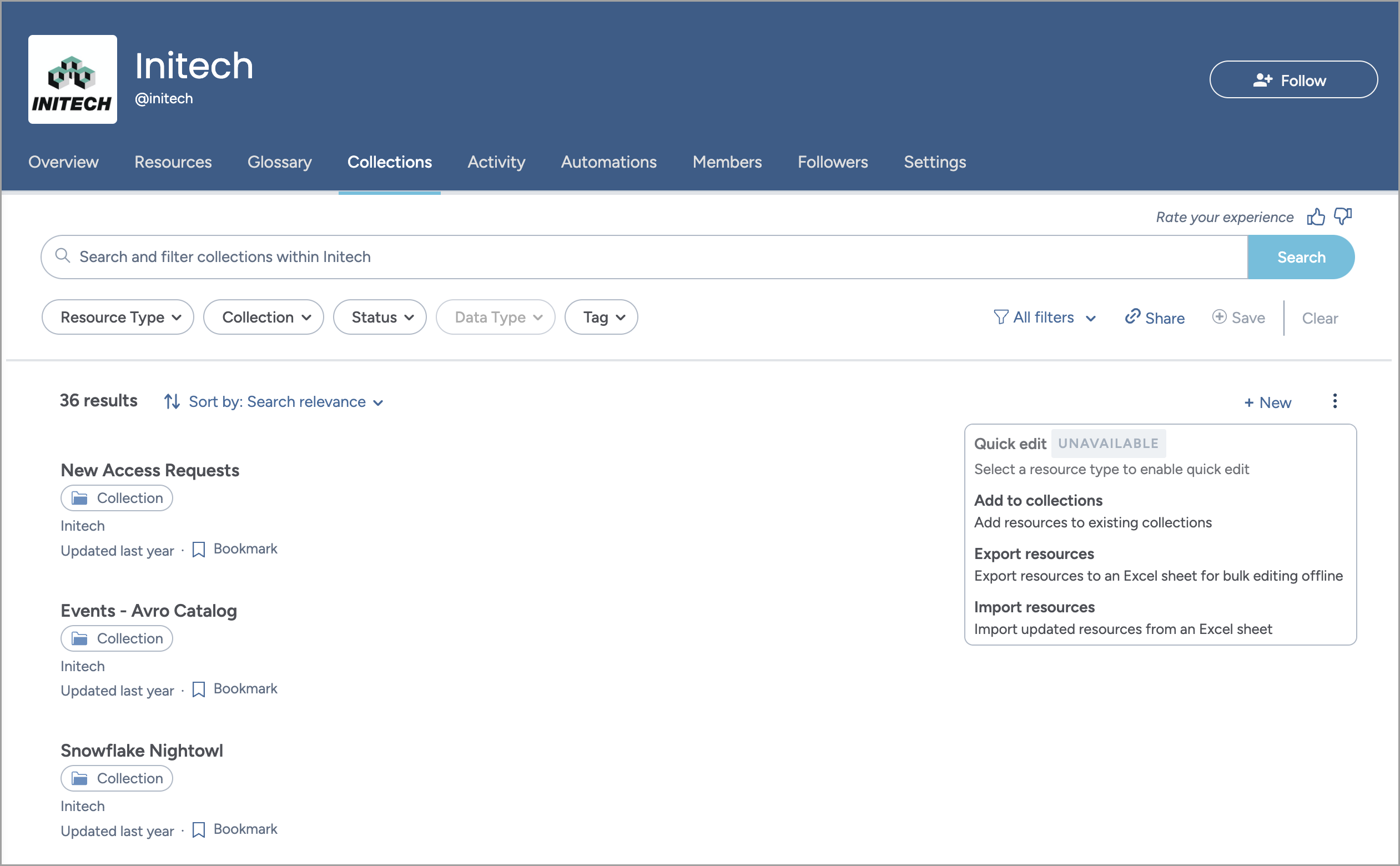 Click a collection on the Organization Profile Page to see resources that are assigned to that collection. The Overview tab has a Description of the collection and an About this collection section.
It also lists the tables, business terms, and analysis that are in the collection. Use the Info icon next to each resource to see the Information Card for that resource. It gives a brief description of the resource and the tags assigned to it. You can use this information to then decide if you need to navigate to the resource to explore it further.
On the Settings tab you can see who has access to the collection, and, if you are an admin for the organization, you can also delete the collection.