The Projects tile on the Organization Profile Page is your portal to all the projects owned by your organization. From here you can access your organization's data analysis projects and the metadata around them.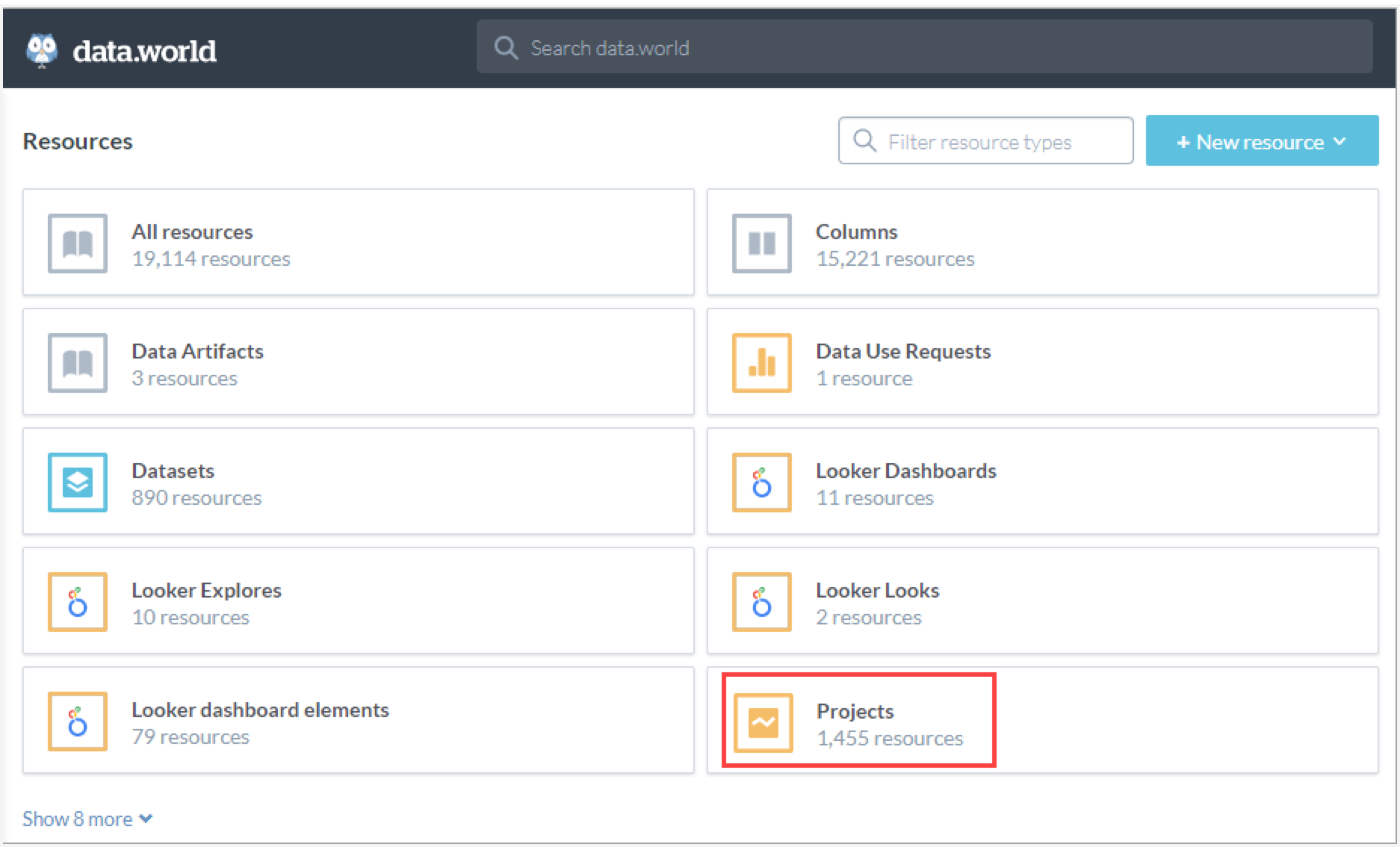 Clicking the Projects tile opens the Resources tab that shows a filtered list of all your organization's projects. There you can see:
Names of the projects

Who created them

When they were last updated

Other details, such as, a brief description of the project, list of linked datasets, number of files and tables in the project.

You can use this information to then decide if you need to navigate to the project to explore it further.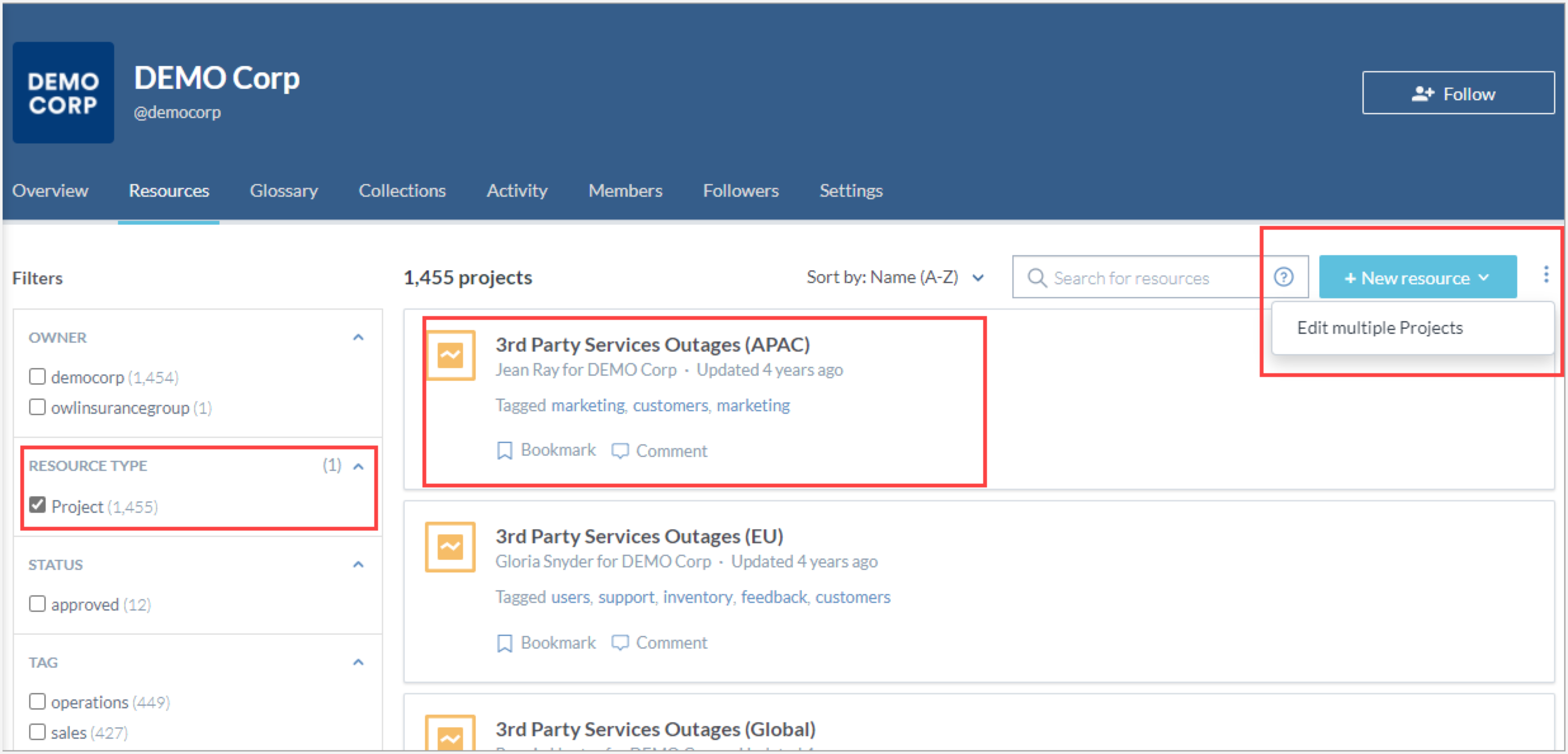 Some of the options available to you on this page are:
Powerful filter options that let you narrow down the list of projects available to you.

A search box to search for specific projects within the organization.

A New Resource button to create new datasets, projects, and analysis.

A Three dot menu to access the option to Edit multiple projects.
When you click on the project and open it, you will see the Project Details page.