Give a name to a document version
You can give a name to a specific version of the document. One way to do this is to choose Name this Version from the File menu.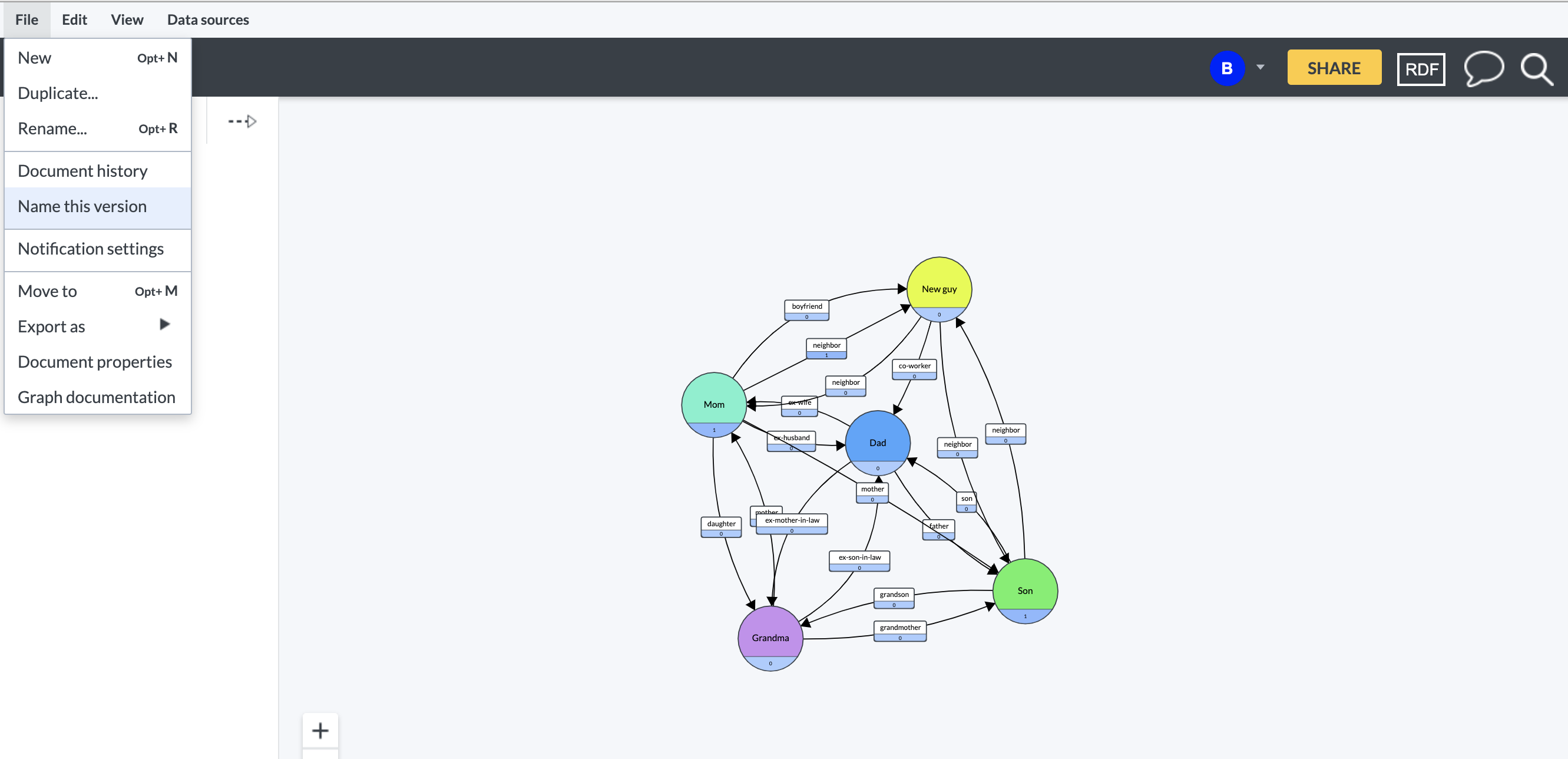 In the Document History sidebar, enter the name for this version of the document.
You can also name older versions by clicking on the ellipsis and choosing Name this version.