Grafo periodically takes snapshots of your document to build a revision history. Personal or Team subscription members can access the history from Document history on the File menu. Users with Personal subscription can view 6 months of document history, while Team users can view an entire year of history.
To view the history of the document, choose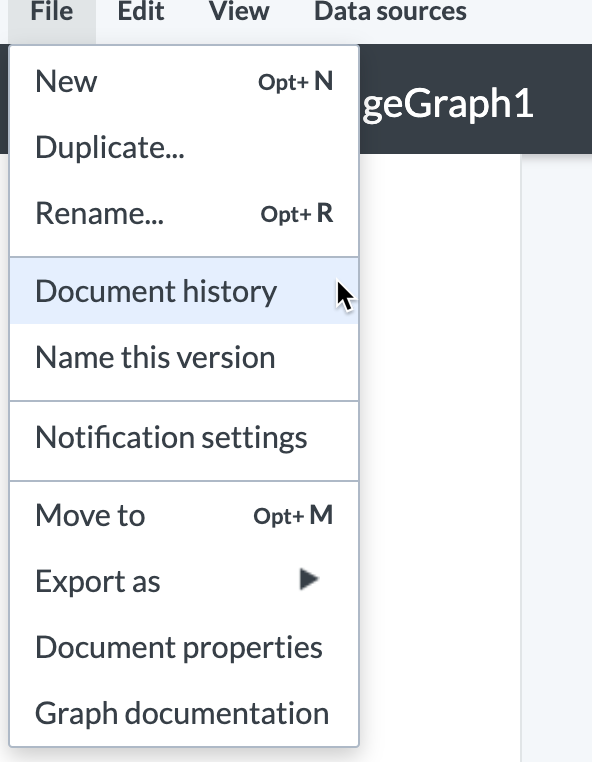 The Document History sidebar is shown in the right sidebar and edit mode is turned off for the document while revisions are being viewed: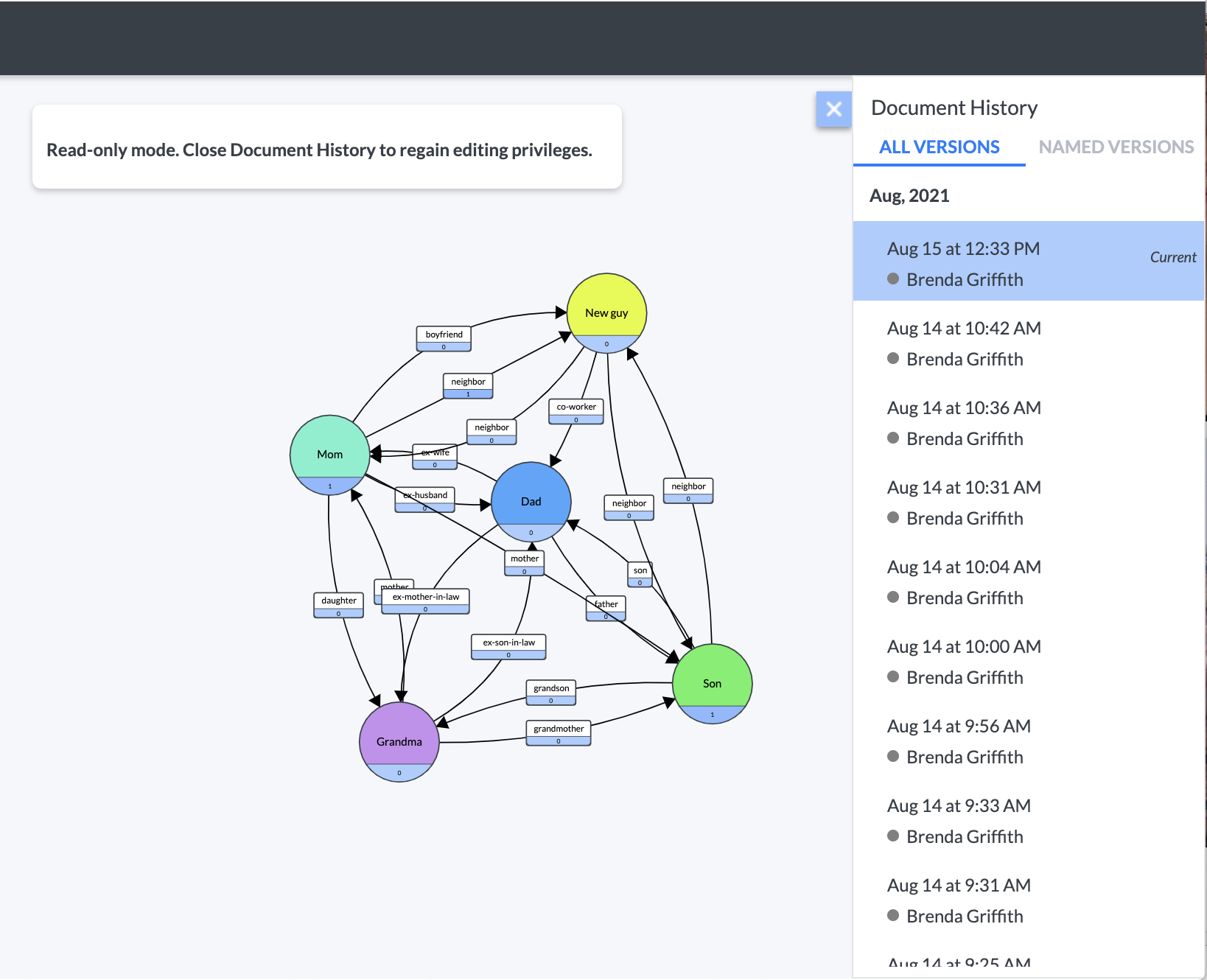 Anyone with view access to a document can see any prior version of the document, and anyone with edit access to it can name any version. To view or name a version, select Document history under the File menu: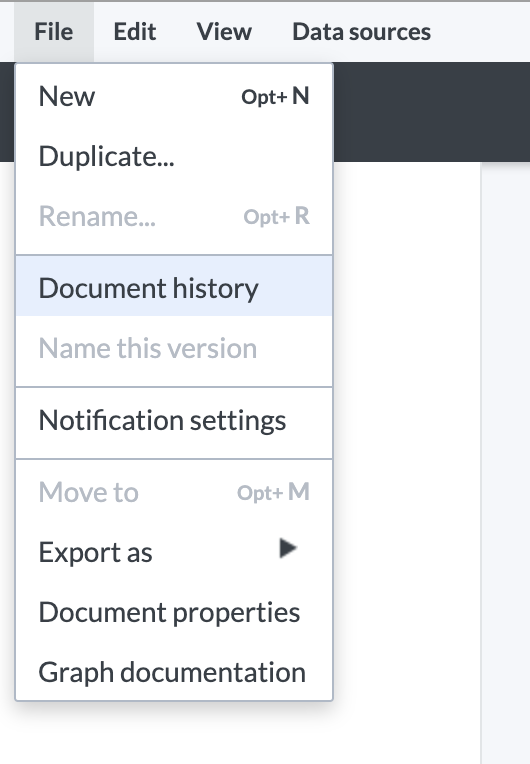 To view a previous version, double-click on its name in the list: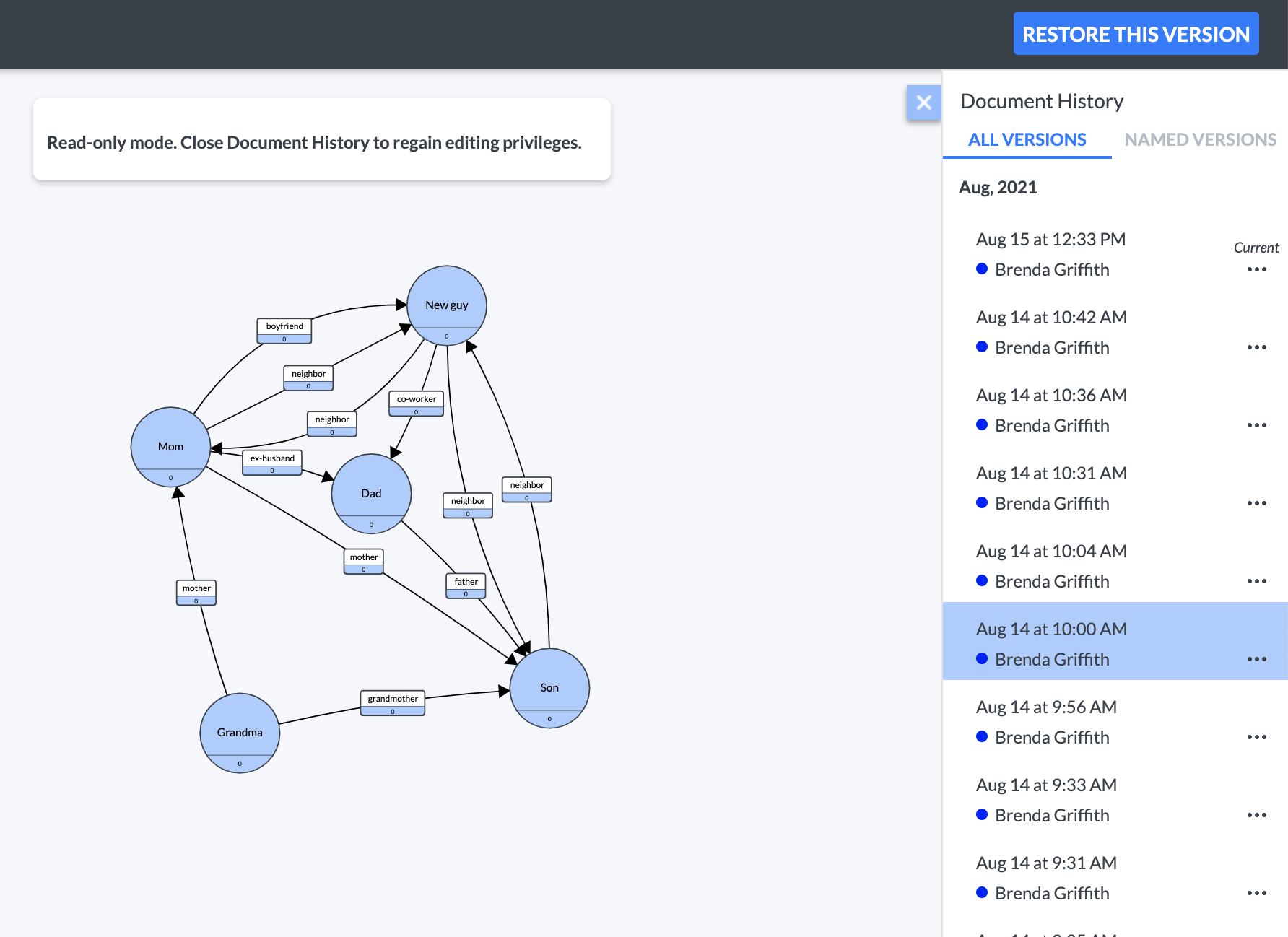 To rename the version, select the three dot menu to the right of it in the right sidebar: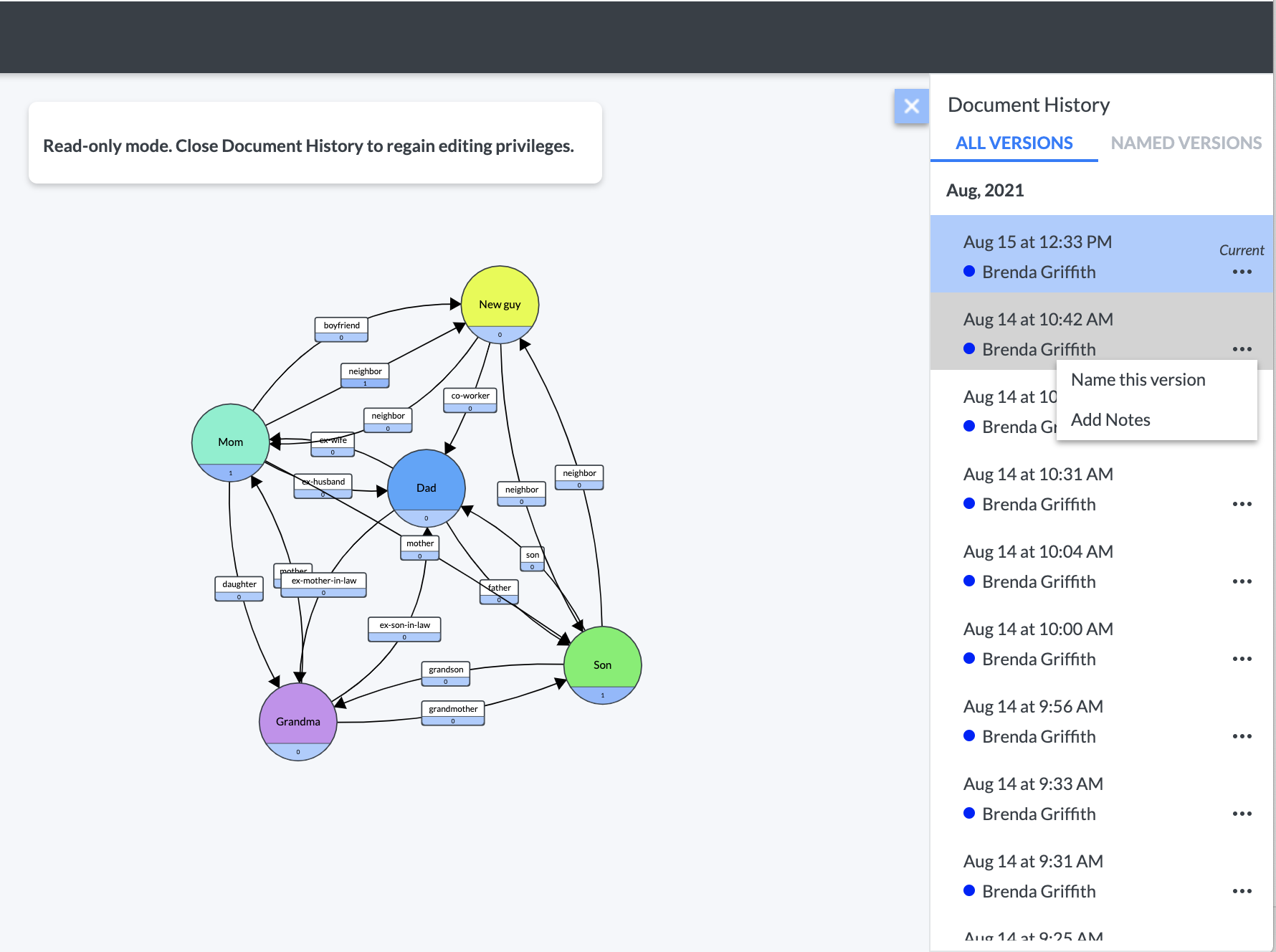 And enter the new name: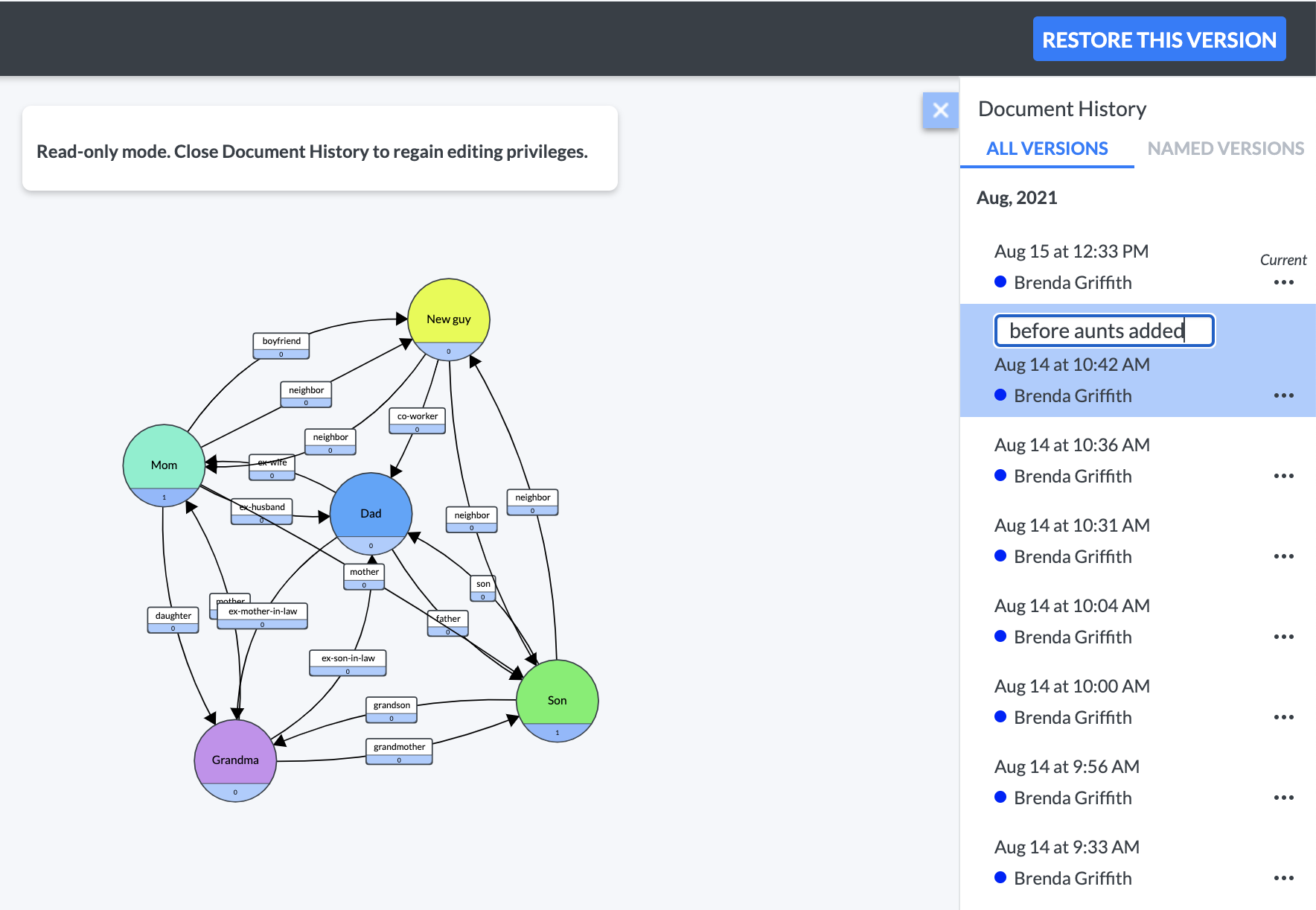 You can also name the current version of a document by choosing Name this Version from the File menu: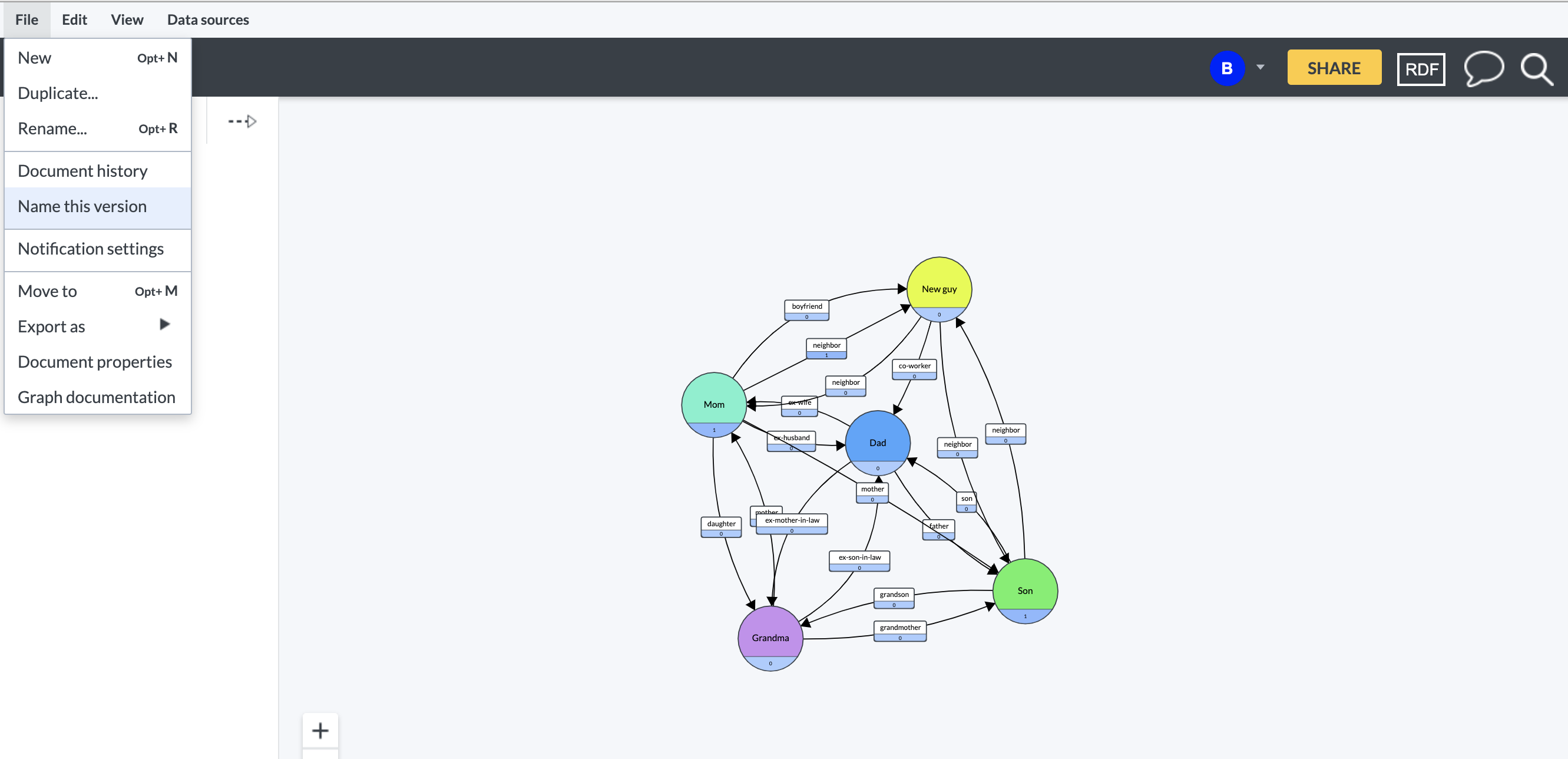 Note
The option Name this version is only available when the revision history sidebar is not open.
You may also add notes to a version. In the Document History sidebar, click the three dots next to one of the versions and then choose Add Notes.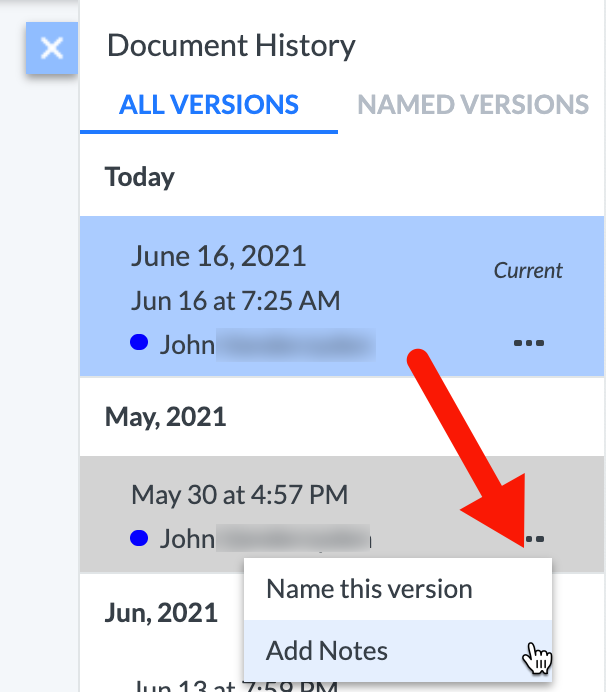 Enter the note and hit Enter on the keyboard.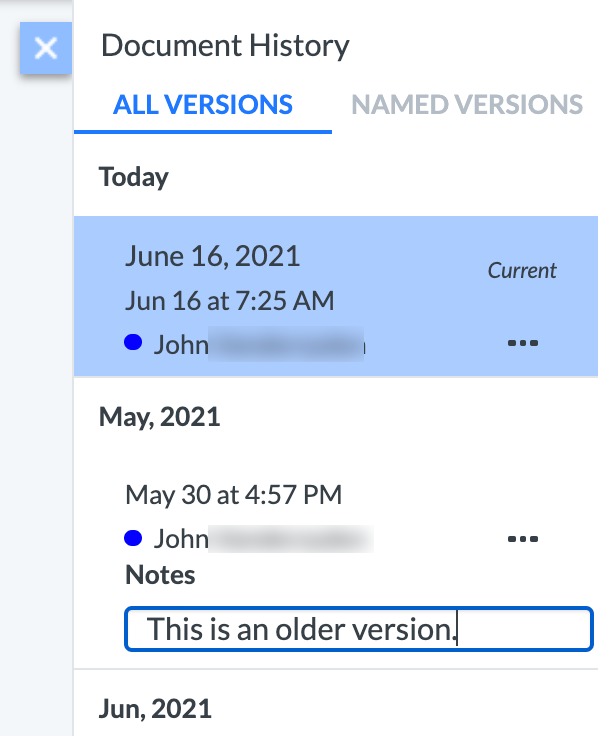 Reverting to a previous version
To revert to any named or unnamed version of the document, click File > Document History, select the version you wish to restore, and then click Restore this Version above the document history sidebar.