Grafo periodically takes snapshots of your document to build a revision history.
Note
With any new edit to the document, Grafo begins another snapshot. Grafo does not take a snapshot for every single edit, but groups several edits together (much like Google Docs).
A user must have a Personal or Team subscription to access this history. Users with Personal subscription can view 6 months of document history, while Team users can view an entire year of history.
To view the history of the document, choose Document history from the File menu.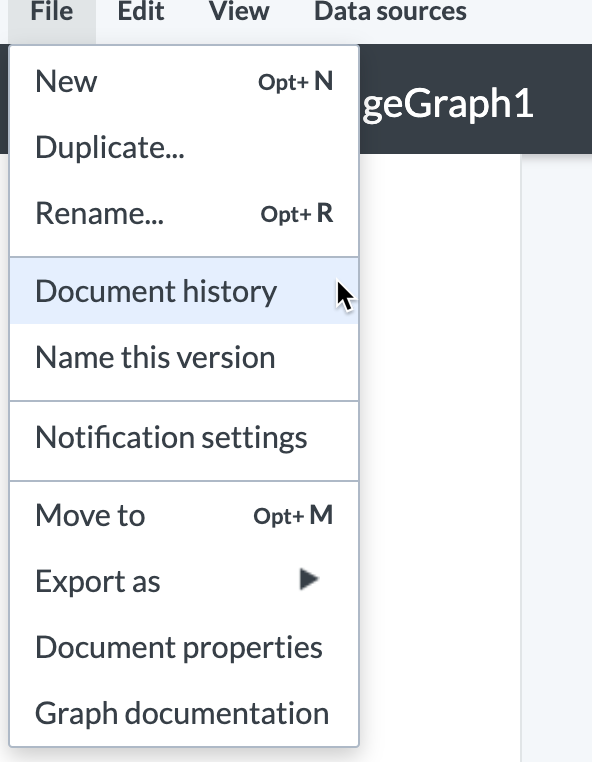 The Document History sidebar will appear on the right.