You can search for terms throughout the document—any concept, attribute, or relationship. To search for an element, click on the Search button in the title bar.

This will open up the search sidebar. Typing your search string at the top of the sidebar—in place of "Enter a Concept, Attribute, or Relationship". Any matching results will appear as you type.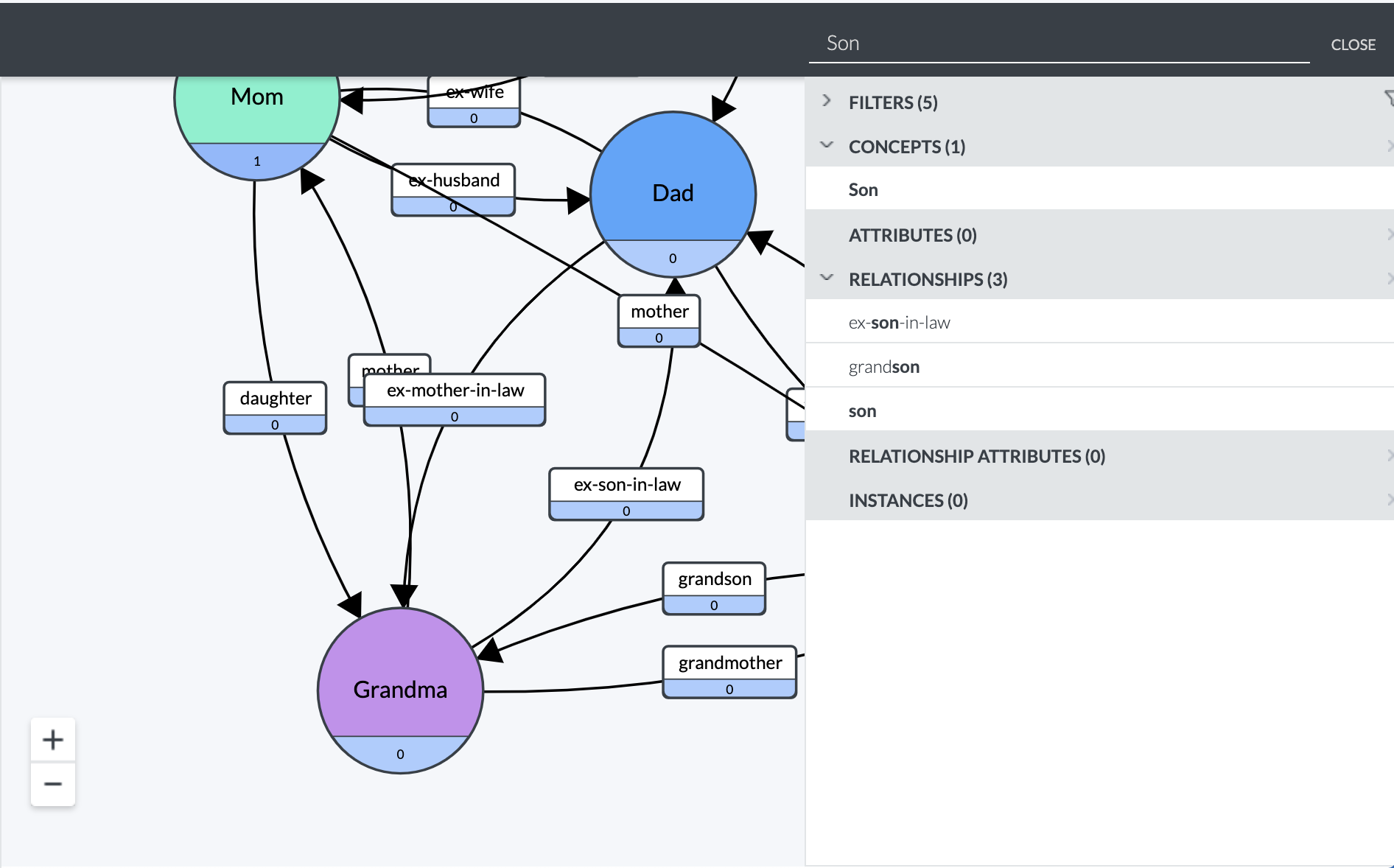 If you hover over a search result, that element will be zoomed in the diagram.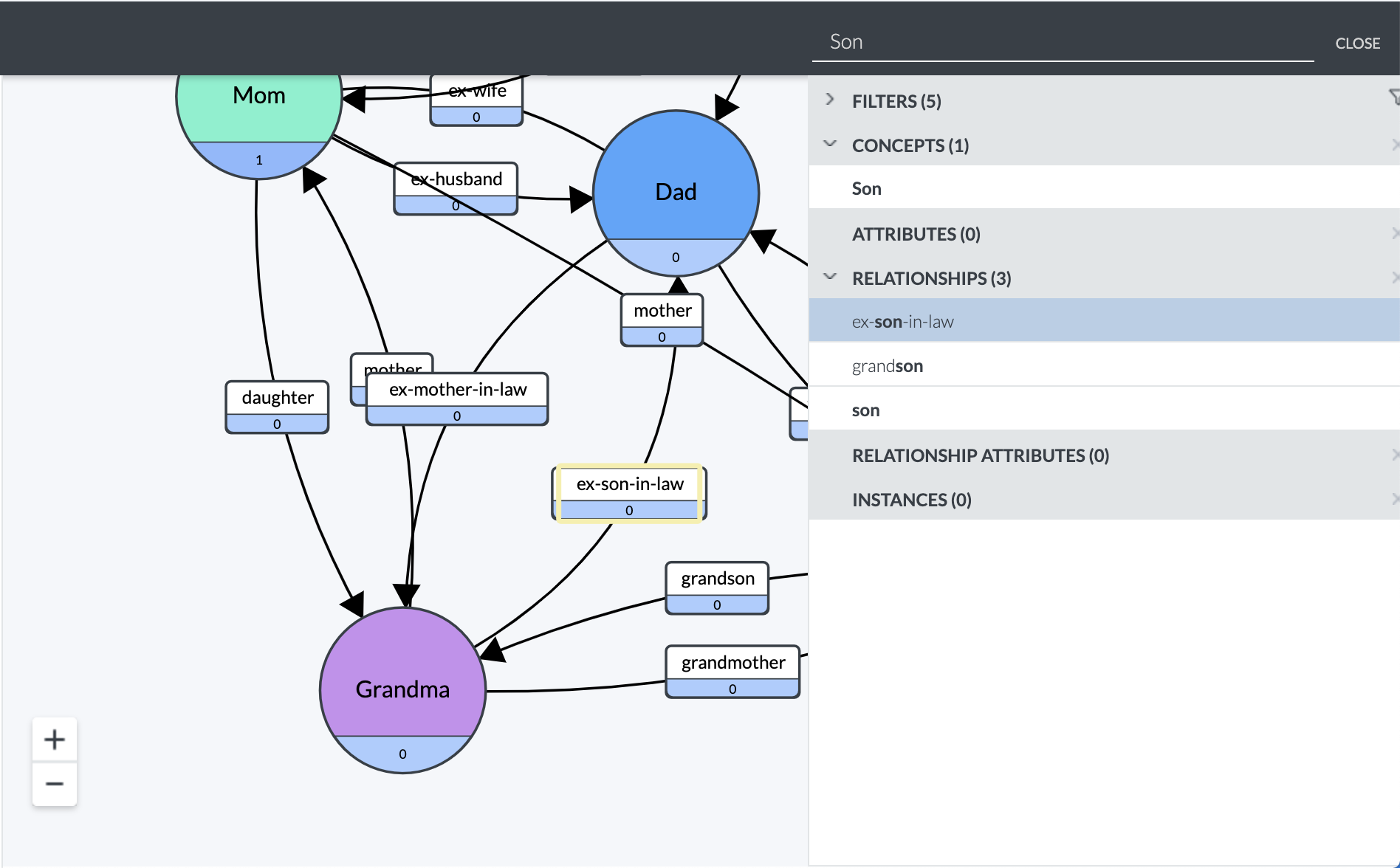 Click on a search result to select that element in the diagram and hide the search sidebar. To explore other items in the same search, click Return to Search Results at the bottom of the canvas continue the same search. If you are done searching, click Dismiss.