Copy the link to a concept
You can capture the URL link that navigates directly to a specific concept in your knowledge graph.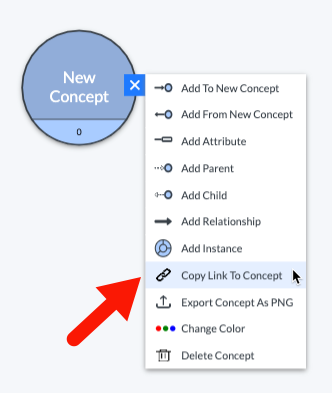 To test the link, open a new tab in your browser and paste the link. After a moment, the document should open in Grafo and zoom in directly to the specific concept.
Note
You can share this link with others. If the person is not a Grafo user, s/he will need to create an account to view the document.