A custom field can be added to the concept. For example, suppose you are working on a knowledge graph about dogs, and you have a concept with a Preferred Label of "Dog". Suppose you want to add the Latin name "Canis". This is easily done by adding a custom field.
TAdd Custom Field:

Type in "Latin name" for the name of the field and hit the Enter key.

The new field appears in the Advanced section.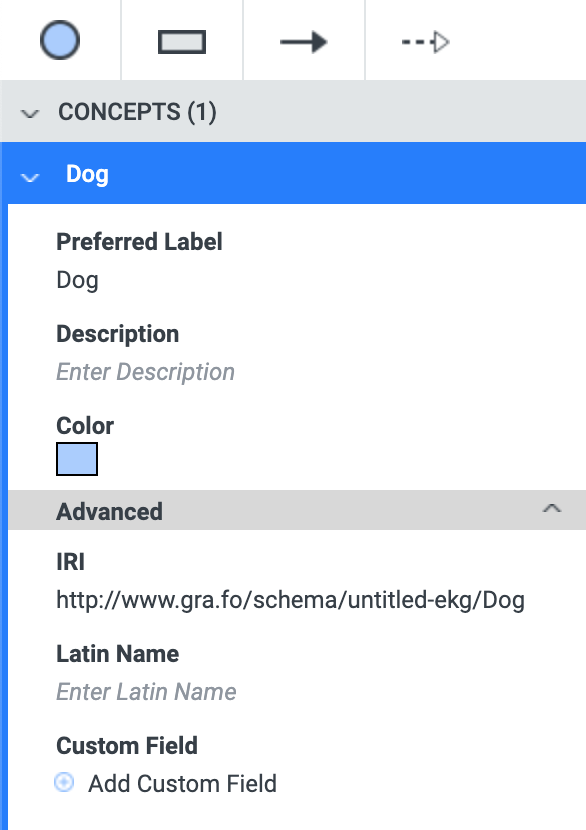 Next, enter the value for this field, "Canis", then hit the Enter key.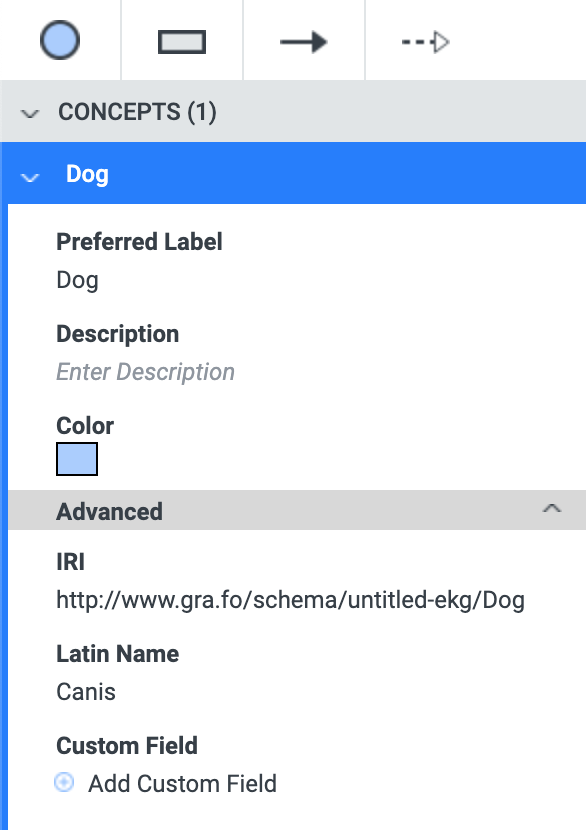 Exporting custom fields
The custom field will be exported as an annotation property.

This annotation property will be attached to the Dog class: