Publishing insights from Excel to data.world
While data.world has a a built-in Chart builder application and an integration with Tableau, if you prefer to work on your visual data analysis in Excel you can still upload your charts as insights to projects on data.world. To upload a chart from Excel choose the Publish insights menu item and select your chart: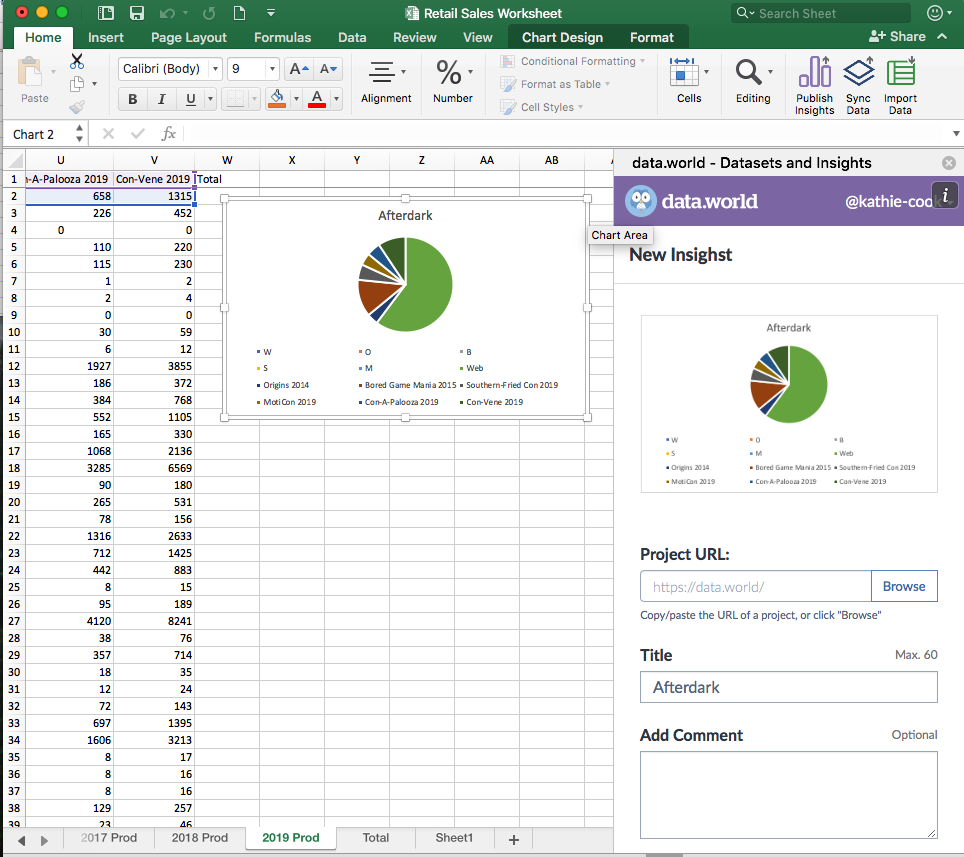 You'll be prompted to select an existing project or to create a new one, and if you choose New project you'll set the permissions for it to public or private. After uploading, your chart is available on the insights tab of the project along with any comments you added: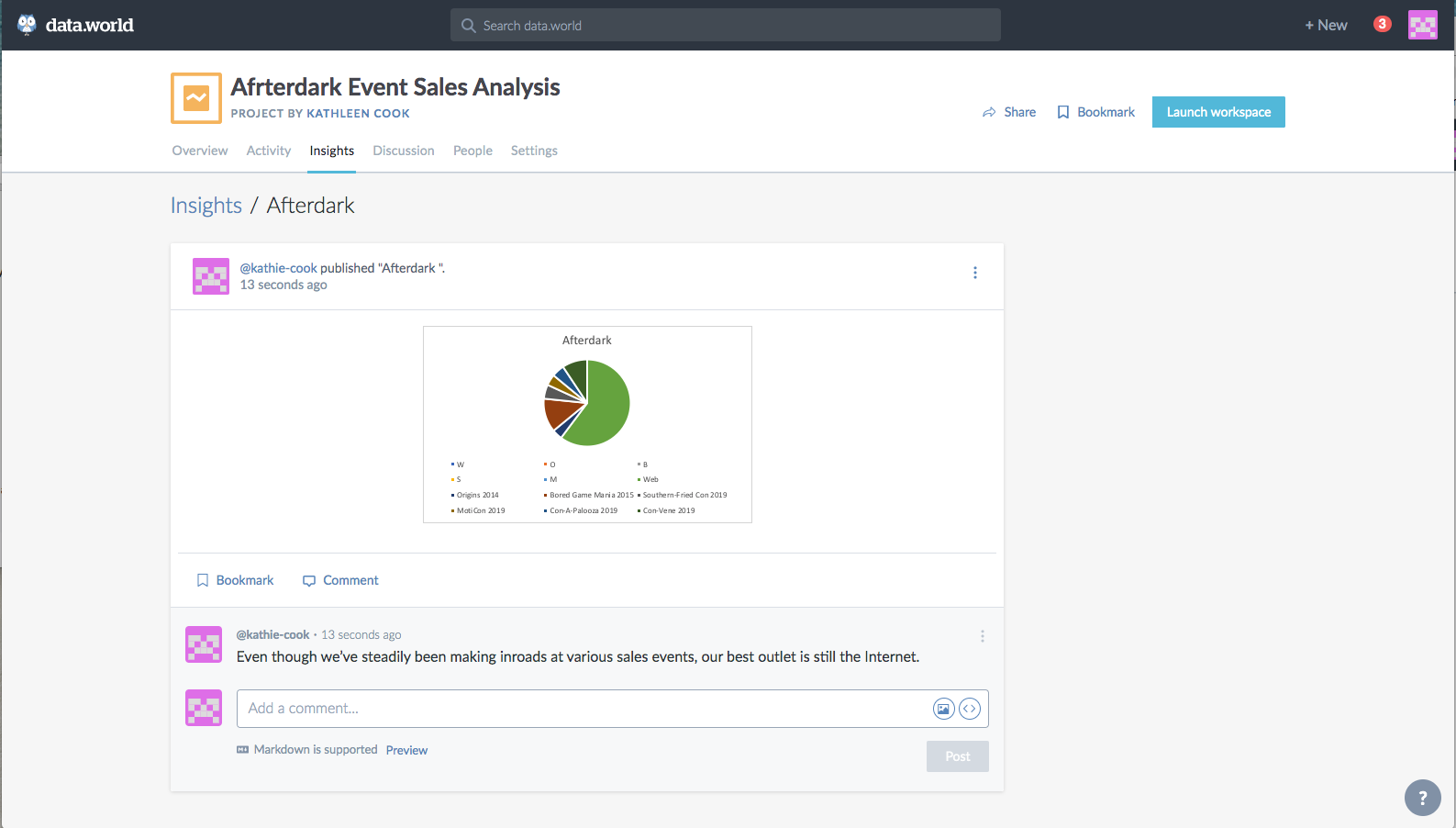 *The only time it matters which you use is if your organization uses SAML for authentication. SAML users must use the access code/API token.