To use Excel with data.world you'll need to either sign-in to your data.world account or get an access code/API token from within data.world. Here are instructions for both.*
To use your data.world account, select one of the data.world icons from the top right of your Excel screen. When the login page appears, select Sign In, and enter your data.world credentials. To use the access code or an API token, select access code on the login page:
You can get an access code from the Excel integration page under the Manage tab by selecting Get token: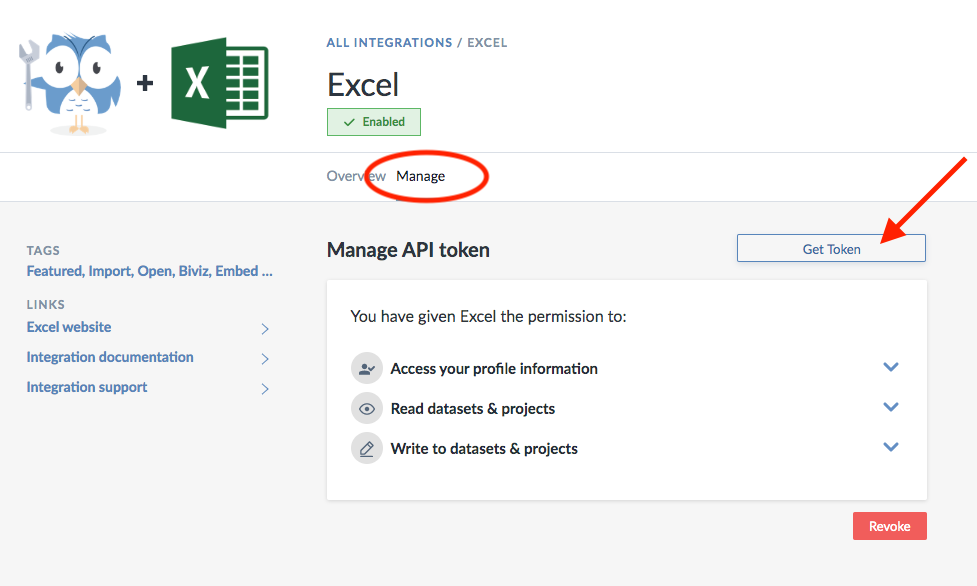 Copy the token and paste it into the window linked from access code on the login page.