A metadata task catalogs the metadata for a data source and places the extracted information into a specified Collection. For now, the system only supports creating metadata tasks. Use the Create task option available in the Three dot menu to the right of a connection to create a new task for the configured connection.
Note
Before creating a task you need to have a collection in which to put your task output. The collection must be created before the task.
Caution
Tasks work with version 2.x of the data.world Collector. If you are still using the Collector v1.x, see the article on data.world Collector v2.0 for more information.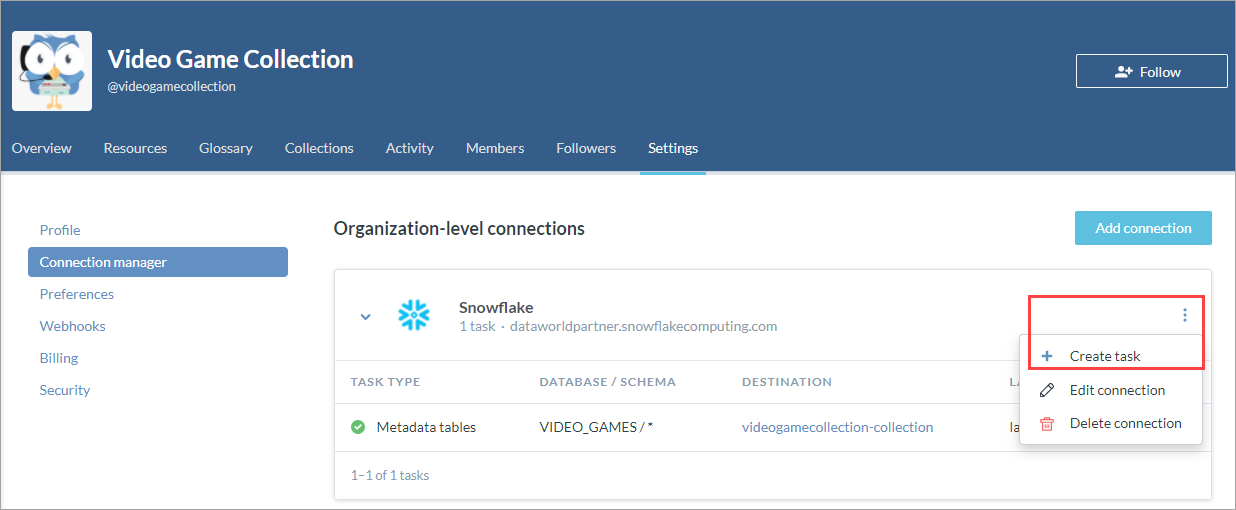 The Create task button opens a dialog where you can configure your new task. To create a task you will be prompted to choose a database and schema as appropriate. You also need to add it to a collection.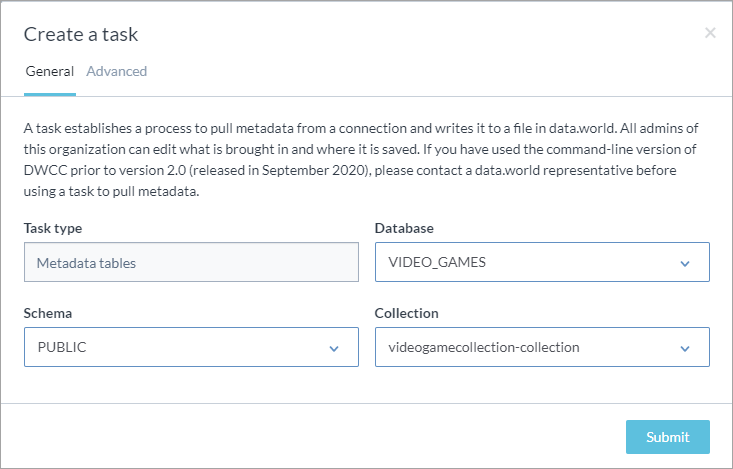 The Three dot menu to the right of each task gives options to sync, edit, or delete the tasks.
Sync runs the task again, pulling in any new metadata.

Edit task details opens the Edit task window where you can change any of the original configuration (database, schema, or collection),

Delete task removes the task.