Open a dataset file in Plotly.
You can easily open a file in Plotly from your data.world dataset: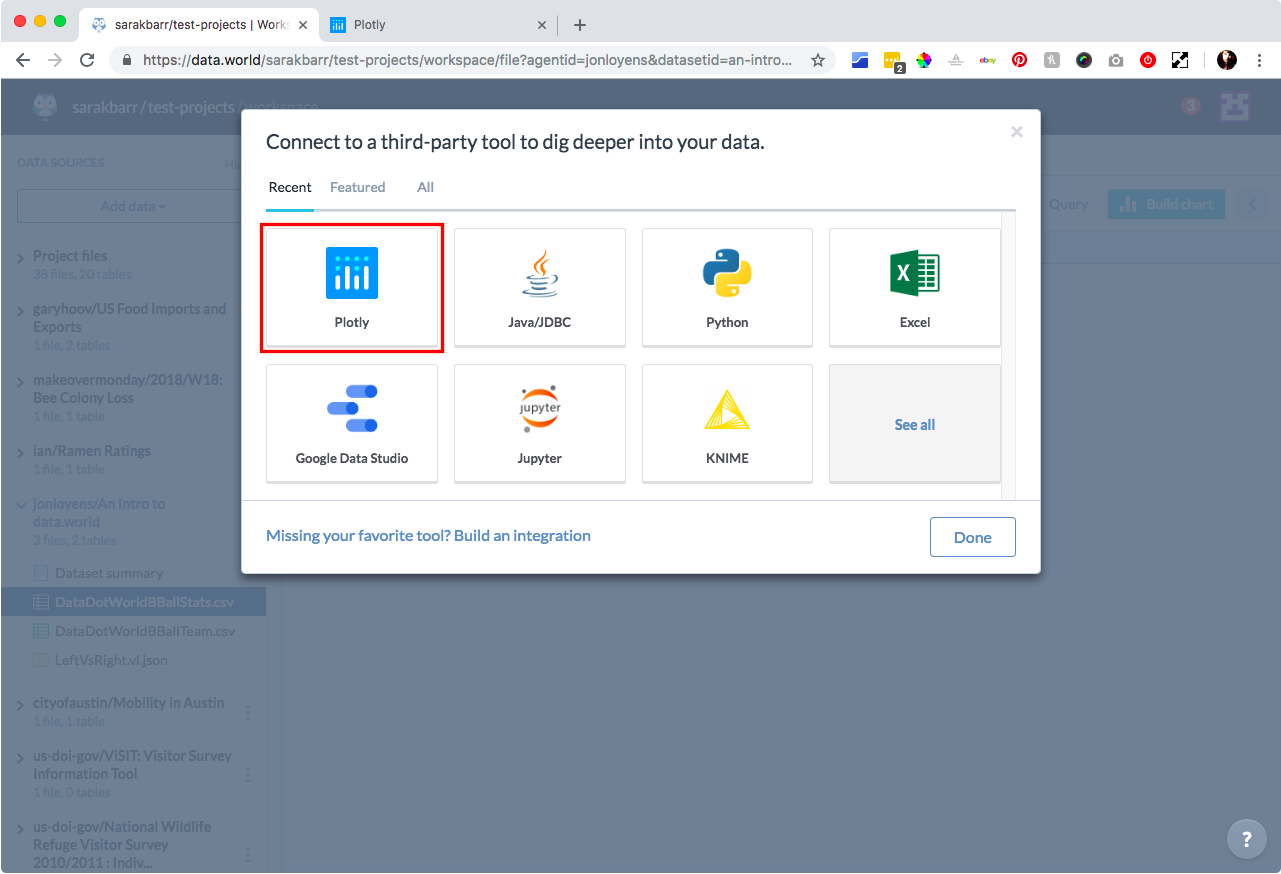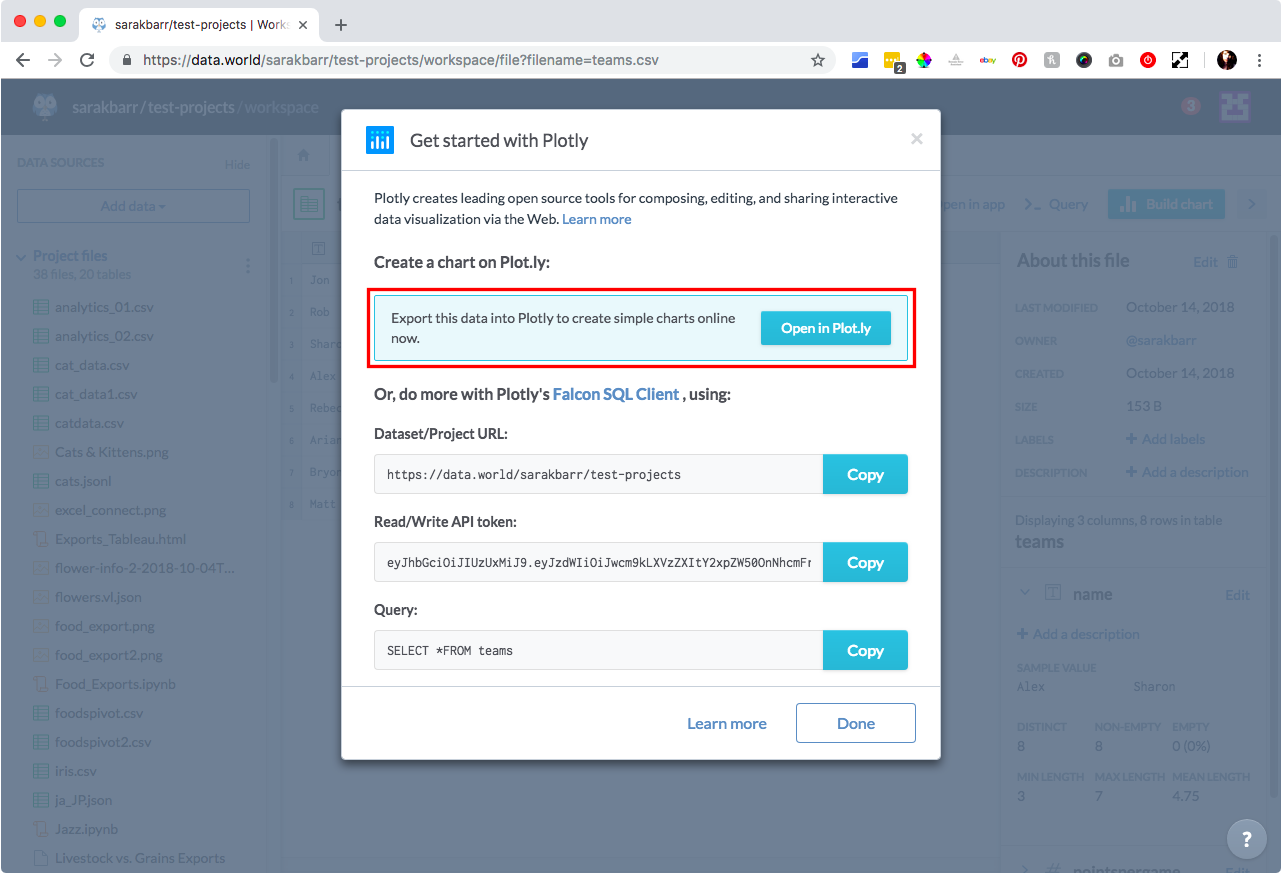 From a file, use the

option and select Plotly in the resulting modal.

Choose the Open in Plot.ly option from the list.

Preview your data and build a chart.

Refine options and save or share your visualization!