Add or modify a connection
Connections owned by an organization can be managed in the Connection manager whether they were created in the Integration gallery or in Connection manager. Personally-owned connections must be managed from your integrations.
To edit a connection from the Integrations gallery go to Integrations and select My Integrations: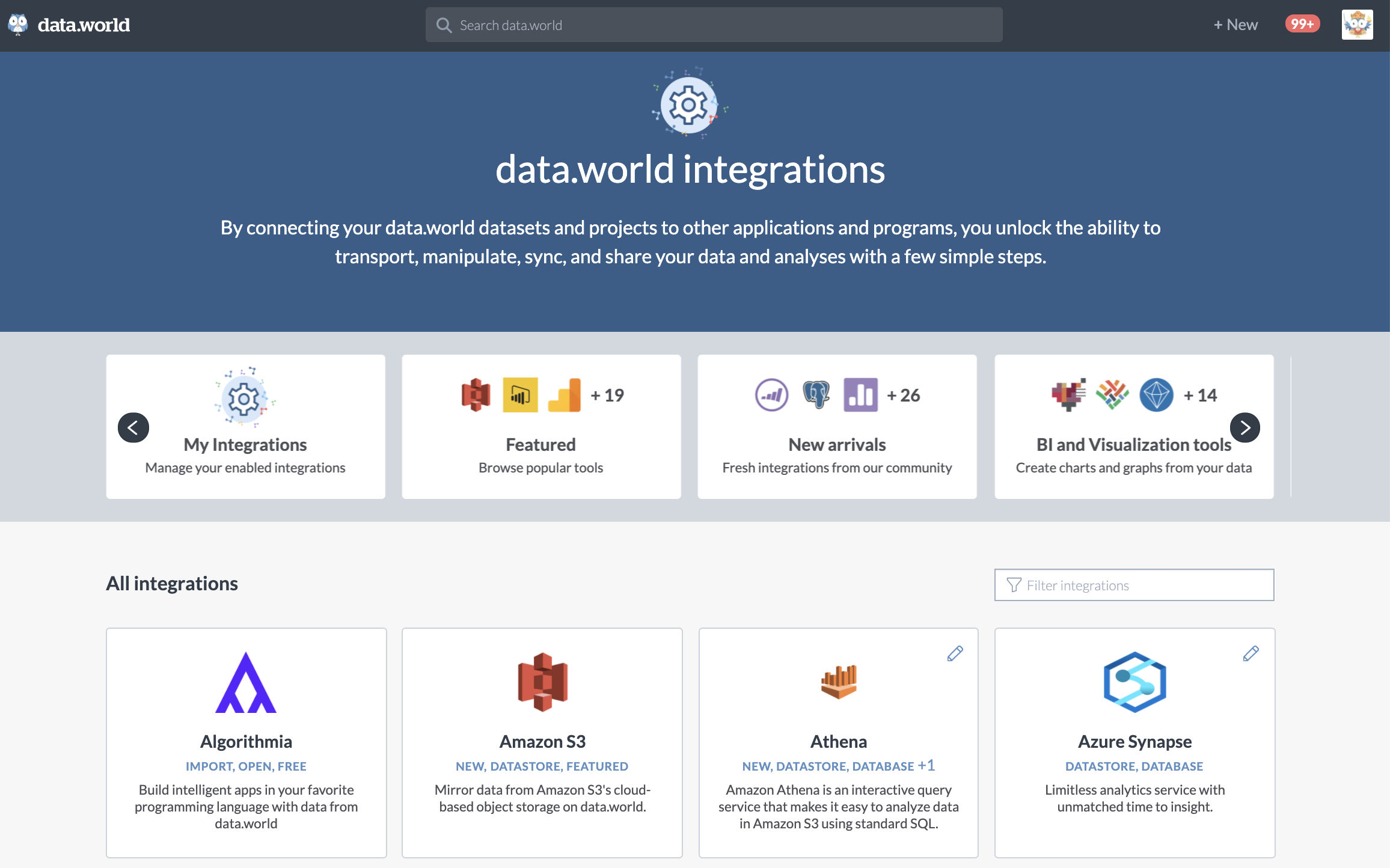 On the screen for the integration select the Manage tab. From there you can Add a new connection for this data source, or edit or delete one of the existing connections.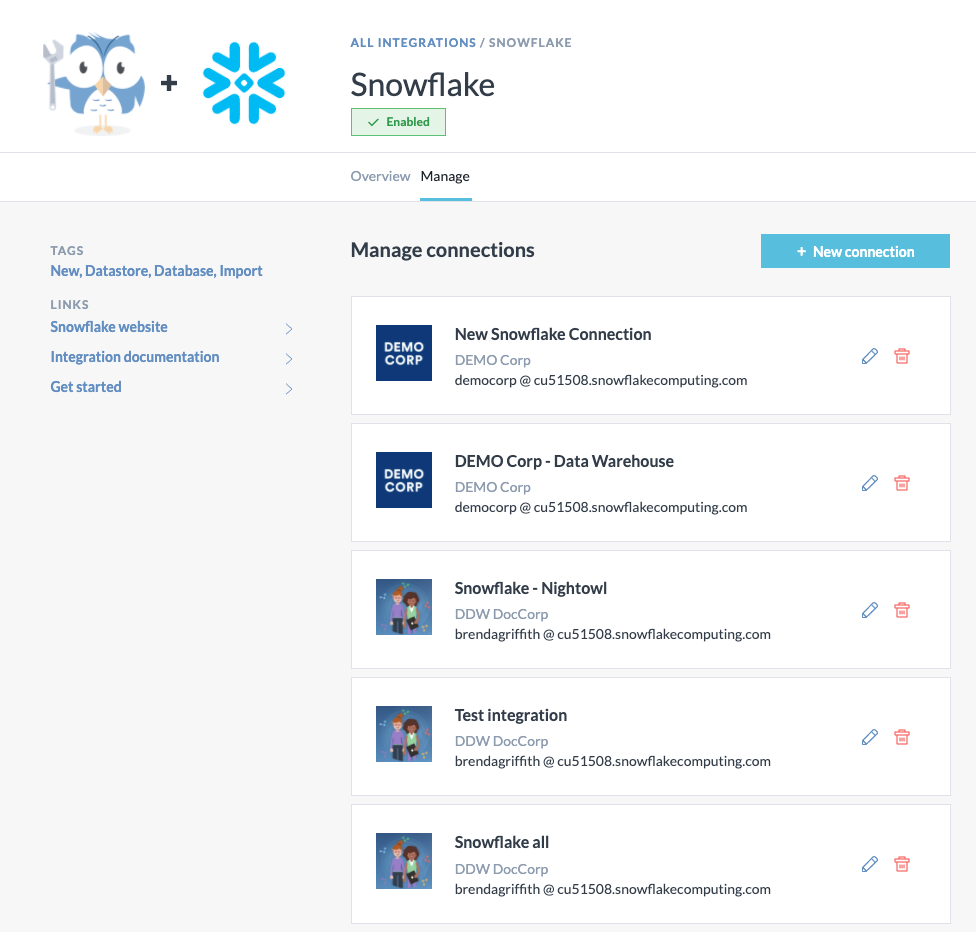 Note
You will need your original credentials (password or key file) to make changes to an existing connection.