SQL queries - native vs emulated
Whenever possible, data.world will translate your query into the proper syntax to run on the target system. There are cases, however, where a query cannot be fully translated. When that happens, part of the query will run natively on the target system, and part will run on data.world as an emulation. As a result, the total query processing time will frequently be greater than if the entire query ran on the target system.
The most up-to-date information about the support for aggregations and functions is in our dataset Function Support Matrix.
Select Explore the dataset in the upper right of the screen and you'll be taken to a project workspace for the dataset. There, if you select Aggregations pivoted you see columns with the aggregations, the urls to our support docs for them, and the support status for each system:
If you are comfortable with SQL you can write your own query to search for support for aggregations in a specific system: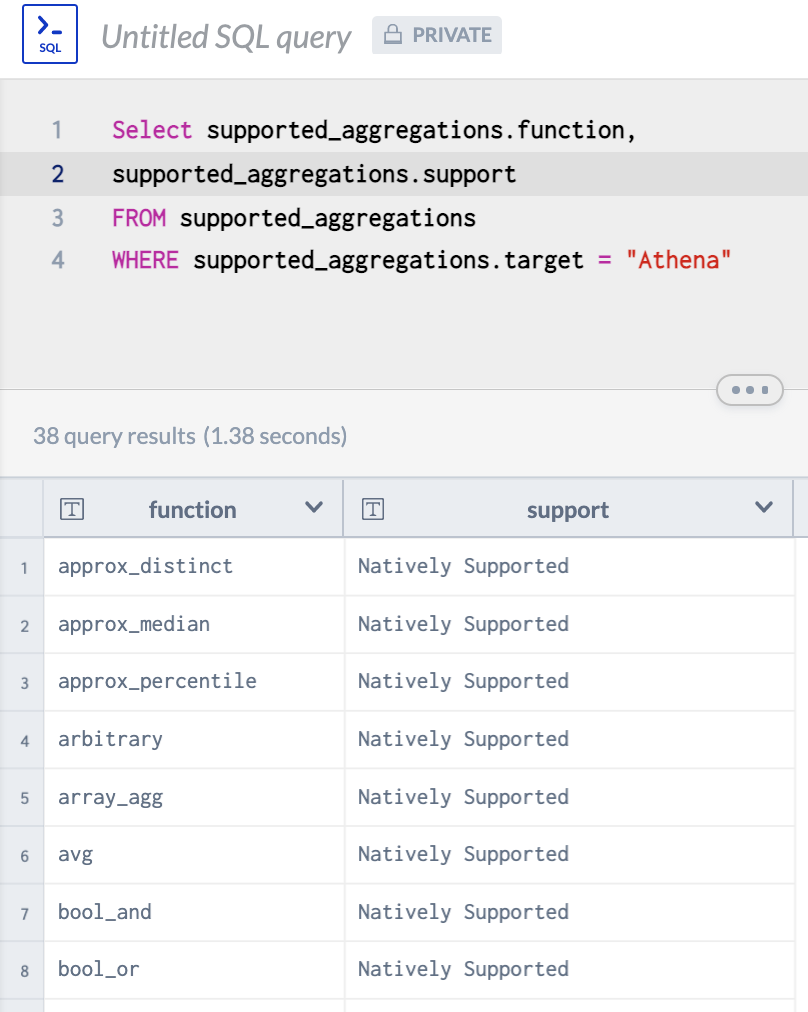 Tables for the aggregation and function support for each system Is in the Reference section.