The Simple Editor generates powerful data-enabled markdown, and allows you to create data-rich documentation for your datasets and projects faster than ever before. Now you can:
Use drag and drop or autofill to embed or link resources in various formats from many different sources

Benefit from easy-to-use styling or standard Markdown

Insert a variety of content blocks

Use Markdown shortcuts while in the Simple Editor

Switch back and forth between the Simple Editor and Markdown
Accessing the command menu
When you place your cursor on a new line in a Simple Editor field, a list of shortcuts for basic embed and format options appears:
If your cursor is not at the beginning of the line your content will be linked instead of embedded. More information about embedding vs. linking can be found in the article Embedding resources with the Simple Editor.Embedding resources with the Simple Editor
The forward slash (/) brings up the command menu which is covered in detail in the article Using the Simple Editor command menu.Using the Simple Editor command menu
Embedding links to other users and organizations
The ampersand ( @ ) brings up a list of users and organizations with whom you've recently interacted in order to @mention them. If the person or org you want to tag is not in the list, you can begin typing the name for a list of options:
The @mention takes readers to the profile page of the user or organization who was tagged.
Formatting options and shortcuts
The last item on the initial prompt of commands for the Simple Editor is highlight text. It serves as a reminder that when you are in the Simple Editor you can highlight a section of text to get a menu of the formatting options built in to the editor:

The options on the Highlight menu are Bold, Italics, code, header types 1-3, and links. In addition to formatting with the highlight text menu you can also use the basic keyboard shortcuts like ⌘+b for bold, ⌘+i for italics (Ctrl+ for Windows). The standard Markdown shortcuts (# Header1, ## Header2, **bold**, _italics_, etc.) can also be used in the Simple Editor window. For more information on Markdown styling see our Markdown syntax reference.
Switching between the Simple Editor and Markdown
Though the simplicity of the WYSIWYG interface of the Simple Editor will appeal to most users, those who prefer to use Markdown can switch to Markdown by selecting the Switch to Markdown link at the top of the edit window: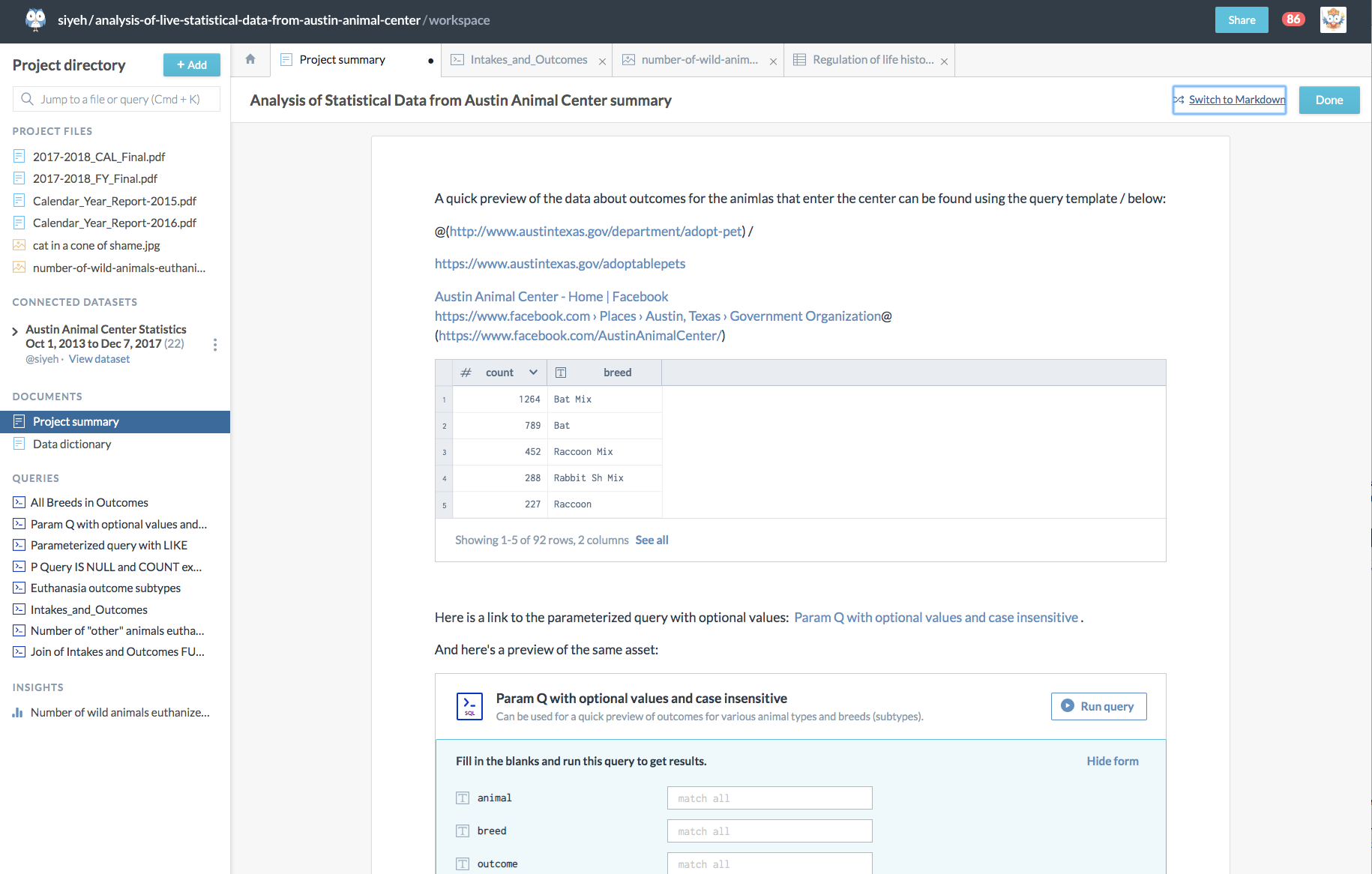 It is also possible to do some editing in the Simple Editor and continue editing in Markdown or vice versa. Both versions are maintained simultaneously: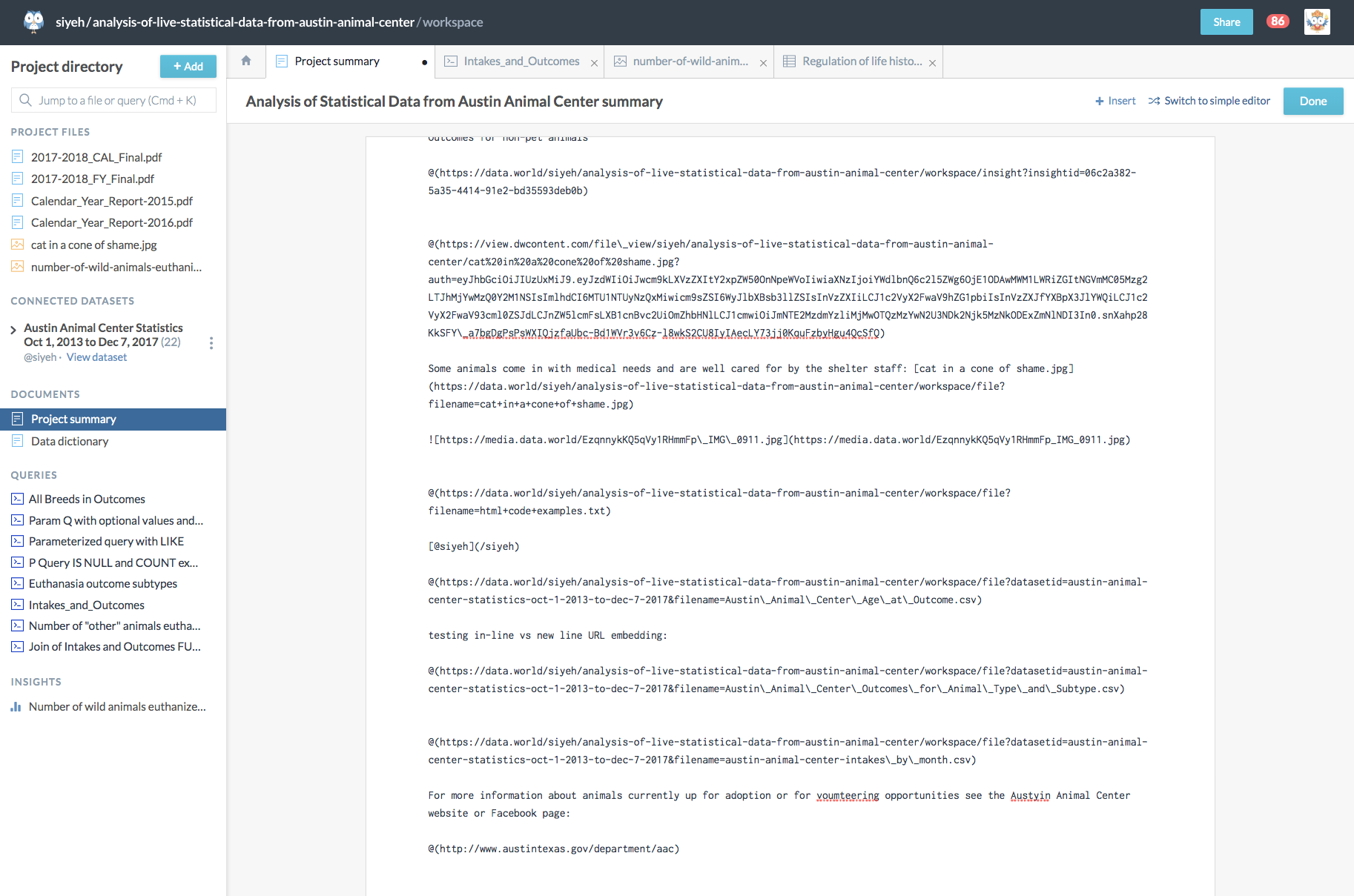 More information about how the Simple Editor works can be found in the article Using the Simple Editor command menu.Using the Simple Editor command menu